Research Associate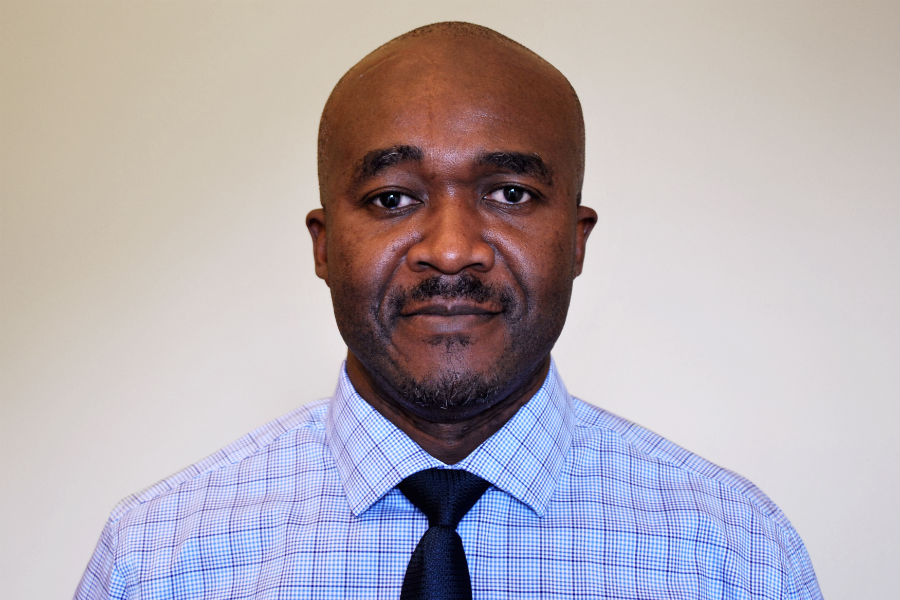 As a research associate at the Africa Center, Paul Nantulya researches and prepares written analysis on contemporary Africa security issues. His areas of expertise include governance, mediation, peace processes, peacekeeping, and East Africa.
Prior to joining the Africa Center, Mr. Nantulya served as a regional technical advisor on South Sudan for Catholic Relief Services (CRS) from 2009 to 2011, where he supported crisis mitigation for the Government of South Sudan including writing policy analyses for the Ministry of Peace and Comprehensive Peace Agreement Implementation. In 2005–09, Mr. Nantulya was CRS/Sudan's governance manager in Juba, in which capacity he coordinated technical assistance for the Office of the President on establishing functional systems of state and local government.
Previously, Mr. Nantulya worked for the South Africa-based Africa Center for the Constructive Resolution of Disputes (ACCORD) on civilian and military peacekeeping in the Southern African Development Community. Additionally, he was part of the ACCORD team that worked with President Nelson Mandela on the Arusha Peace Process on Burundi (1999–2001), President Thabo Mbeki and Deputy President Jacob Zuma on ceasefire talks (2001–03), President Ketumile Masire on the Inter-Congolese Dialogue (2002), and Dr. Nicholas Haysom on the Sudan peace process (2002–03).
Mr. Nantulya holds a B.A. in international relations from United States International University in Nairobi, Kenya, and an M.S. in defense and strategic studies from Missouri State University in Springfield, MO.
Areas of Expertise
Governance, mediation, peace processes, peacekeeping, East Africa



Book Chapter

"China in Africa: Opportunities, Challenges, and Options" in China's Global Influence: Perspectives and Recommendations, Scott D. McDonald and Michael C. Burgoyne, eds.

Daniel K. Inouye Asia-Pacific Center for Security Studies, September 2019

Spotlight

Burundi, the Forgotten Crisis, Still Burns
Le Burundi, la crise oubliée, brûle toujours

Africa Center for Strategic Studies, September 24, 2019

Spotlight

Escalating Tensions between Uganda and Rwanda Raise Fear of War
L'escalade des tensions entre l'Ouganda et le Rwanda suscite la crainte d'une guerre

Africa Center for Strategic Studies, July 3, 2019

Spotlight

The Challenging Path to Reform in South Africa
La voie difficile de la réforme en Afrique du Sud

Africa Center for Strategic Studies, June 11, 2019

Spotlight

High Stakes in South Africa's Elections
Les enjeux cruciaux des élections en Afrique du Sud

Africa Center for Strategic Studies, May 3, 2019

Spotlight

The African Union Wavers between Reform and More of the Same
Entre réformer ou poursuivre sur la même lancée, l'Union africaine hésite

Africa Center for Strategic Studies, April 29, 2019

Spotlight

Implications for Africa from China's One Belt One Road Strategy
Les enjeux du projet chinois « Une ceinture, une route » pour l'Afrique

Africa Center for Strategic Studies, March 22, 2019

Spotlight

The Ever-Adaptive Allied Democratic Forces Insurgency
La nature évolutive des Forces démocratiques alliées

Africa Center for Strategic Studies, February 8, 2019

Spotlight

Chinese Hard Power Supports Its Growing Strategic Interests in Africa
Les activités stratégiques croissantes de la Chine en Afrique reposent sur le hard power chinois

Africa Center for Strategic Studies, January 17, 2019

Spotlight

Stability in the Democratic Republic of the Congo beyond the Elections
La stabilité en République démocratique du Congo après les élections

Africa Center for Strategic Studies, November 28, 2018

Spotlight

Grand Strategy and China's Soft Power Push in Africa
La Grande stratégie et la montée en puissance du pouvoir d'influence de la Chine en Afrique

Africa Center for Strategic Studies, August 30, 2018

Spotlight

After Burundi's Referendum, a Drive to Dismantle the Arusha Accords
Réforme et renouveau ou toujours la même rengaine au Zimbabwe

Africa Center for Strategic Studies, July 20, 2018

Spotlight

Reform and Renewal in Zimbabwe or More of the Same?
Réforme et renouveau ou toujours la même rengaine au Zimbabwe

Africa Center for Strategic Studies, June 28, 2018

Spotlight

When Peace Agreements Fail: Lessons from Lesotho, Burundi, and DRC
Quand les accords de paix échouent : les leçons du Lesotho, du Burundi et de la RDC

Africa Center for Strategic Studies, April 30, 2018

Spotlight

South Africa's Strategic Priorities for Reform and Renewal
Priorités stratégiques de l'Afrique du Sud pour la réforme et le renouveau

Africa Center for Strategic Studies, February 17, 2018

Spotlight

The Troubled Democratic Transitions of African Liberation Movements
Les transitions démocratiques tourmentées des mouvements de libération africains

Africa Center for Strategic Studies, December 14, 2017

Spotlight

Solidarity in Peace and Security: The Nordic-African Partnership
La solidarité en matière de paix et de sécurité: Le partenariat entre les pays nordiques et l'Afrique

Africa Center for Strategic Studies, November 29, 2017

Spotlight

A Medley of Armed Groups Play on Congo's Crisis
Une mosaïque de groupes armés tire parti des effets de la crise au Congo

Africa Center for Strategic Studies, September 25, 2017

Spotlight

The Costs of Regional Paralysis in the Face of the Crisis in Burundi
Les coûts de l'inaction régionale face à la crise au Burundi

Africa Center for Strategic Studies, August 24, 2017

Spotlight

South Africa's Democracy Is Put to the Test
La démocratie d'Afrique du Sud est mise à l'épreuve

Africa Center for Strategic Studies, May 23, 2017

Spotlight

Wisdom from Africa on Ethical Leadership
La sagesse de l'Afrique sur le leadership éthique

Africa Center for Strategic Studies, May 9, 2017

Spotlight

Pursuing the China Dream through Africa: Five Elements of China's Africa Strategy
La poursuite du rêve chinois à travers l'Afrique : cinq éléments de la stratégie sur l'Afrique de la Chine

Africa Center for Strategic Studies, April 6, 2017

Spotlight

Lessons from Gambia on Effective Regional Security Cooperation
Les leçons de la Gambie sur l'efficacité de la coopération en matière de sécurité régionale

Africa Center for Strategic Studies, March 27, 2017

Spotlight

What's Next for Africa and the International Criminal Court?
Quelle est la prochaine étape pour l'Afrique et la Cour pénale internationale ?

Africa Center for Strategic Studies, February 28, 2017

Article

Emerging Patterns of Intra-African Security Assistance
Tendances émergentes de l'assistance en matière de sécurité intra-africaine

Africa Center for Strategic Studies, December 7, 2016

Article

When Ethics Avert a Crisis: Two Cases from Africa
Quand l'éthique évite une crise: deux exemples en Afrique

Africa Center for Strategic Studies, October 26, 2016

Article

Resource Mismanagement a Threat to Security in Africa
Mauvaise gestion des ressources, une menace pour la sécurité en Afrique

Africa Center for Strategic Studies, September 7, 2016

Article

Getting to the Root of the South Sudan Crisis
Remonter à la racine de la crise du Soudan du Sud

Africa Center for Strategic Studies, August 1, 2016

Article

Different Recipes, One Dish: Evading Term Limits in Africa
Différentes recettes, un seul plat : éluder la limitation de la durée des mandats en Afrique

Africa Center for Strategic Studies, July 28, 2016

Article

The African Union's Panel of the Wise and Conflict Prevention
Le Groupe des Sages de l'Union africaine et la prévention des conflits

Africa Center for Strategic Studies, June 8, 2016

Article

More Than a Technocratic Exercise: National Security Strategy Development in Africa
Plus qu'un exercice technocratique : élaboration d'une stratégie de sécurité nationale en Afrique

Africa Center for Strategic Studies, May 31, 2016

Article

Nkurunziza Gives Us Two Choices; Death or Suicide'—Burundians Losing Faith in International Effort

Mail and Guardian, March 26, 2016

Article

Africa Heavyweights in Burundi Crisis Powwow: Lessons from the 2000 Arusha Peace Talks Led by Mandela

Mail and Guardian, February 26, 2016

Article

The South Sudan Crisis in Perspective: A Primer for the U.S. Intelligence Community

Africa Research Initiative, August 2014

Article

Beyond Westgate: Towards a Comprehensive and Conflict Responsive Counterterrorism Strategy

Conflict Trends, Issue 4, 2013

Article

Developing African Leaders: Uganda's Unique Education System

Conflict Trends, Issue 4, 2006

Article

African Nation-Building and Reconciliation: Lessons from Rwanda

Conflict Trends, Issue 1, 2006

Book

Building Nations: Transitional Justice in the African Great Lakes Region: Burundi, Uganda, Rwanda and the Democratic Republic of Congo Institute for Justice and Reconciliation

Institute for Justice and Reconciliation, 2005

Book Chapter

"Evolution of African Parliamentary Practice from Post-Colonial to Post-Cold War Eras" in The State of Readiness of African Parliaments on the Eve of the Pan-African Parliament, by Korwa Adar and Ntabiseng Nkosi

Africa Institute of South Africa, 2004

Briefing Paper

Sudan: Causes of Conflict, and the Peace Process

Center for International Political Studies, No. 55, 2004

Article

Sudan: The Challenge of Darfur

Conflict Trends, Issue 3, 2004

Book Chapter

"South African NGOs: New Actors and Instruments in South African Foreign Policy" in South African Yearbook of International Affairs, 2003/04 Edition, published by the South African Institute for International Affairs

By Paul Nantulya

Book Chapter

"Assessing the Effectiveness of African Conflict Prevention: The Case of Sudan" in Towards Sustainable Peace: Reflections on Preventive Diplomacy in Africa, Hussein Solomon (ed.)

Africa Institute of South Africa, 2003

Article

The Machakos Protocol and Prospects for Peace in Sudan

Conflict Trends, Issue 4, 2003

Book

Constitutions, Constitutionalism and Conflict Management in Africa

African Center for the Constructive Resolution of Disputes, 2001

Book Chapter

"Exclusion, Identity and Armed Conflict: A Historical Survey of the Politics of Confrontation in Uganda with Specific Reference to the Independence Era," in Politics of Identity and Exclusion in Africa: From Violent Confrontation to Peaceful Cooperation, published by Konrad Adenauer Stiftung and Universiteit Van Pretoria

2001






Influence and Interest: China's Footprint in Africa

VOA Our Voices, Voice of America, February 21, 2020

The Transition in Sudan [18:18]

Africa News Tonight, Voice of America, September 17, 2019

The Dawn of a New Era In Sudan

Straight Talk Africa, Voice of America, April 17, 2019

Africa News Tonight [7:34]

Voice of America, April 17, 2019

Sudan Politics with Paul Nantulya

TV2Africa, Voice of America, April 16, 2019

Interview

China's Belt and Road Initiative and Africa

The Habari Network, April 11, 2019

China in Bid to Extend Africa Trade Success into Military Sphere

Daily Nation, January 27, 2019

DefenceWeb, October 3, 3018

Deepening Military Ties Solidify China's Ambitions in Africa

Voice of America, July 15, 2018

Video: Perspectives on the Developments in South Africa

Africa 54, Voice of America, February 28, 2018

Video: South Africa's Political Drama

Africa 54, Voice of America, February 14, 2018

ANC Chief Trying to Edge Out South Africa's Zuma

Voice of America, January 16, 2018

The Rise of a Peacemaking Capital in Africa

OZY, May 16, 2016

How a City in Tanzania Holds the Key to Peace in Burundi
Le clé de la paix au Burundi est en Tanzanie

IRIN News, January 13, 2016

Building Peace in Africa's Newest Nation

United Methodist Women News, March 31, 2011

Interview: Church, Government Summit Plans for Peace in Sudan

Catholic Relief Services, November 22, 2010

Border Region of Abyei Complicates South Sudan Independence Vote

Catholic News Service, December 10, 2008

CRS Representative Discusses Sudan

The Villanovan, October 14, 2008

Garang Loss a Blow for Uganda Peace Hopes?

Institute for War and Peace Reporting, November 17, 2005

Zim's New Homeless Live "Worse Than Animals"

Mail and Guardian, July 18, 2005

Africa to World: We Can Handle War Justice Ourselves

Christian Science Monitor, March 18, 2005