Research Associate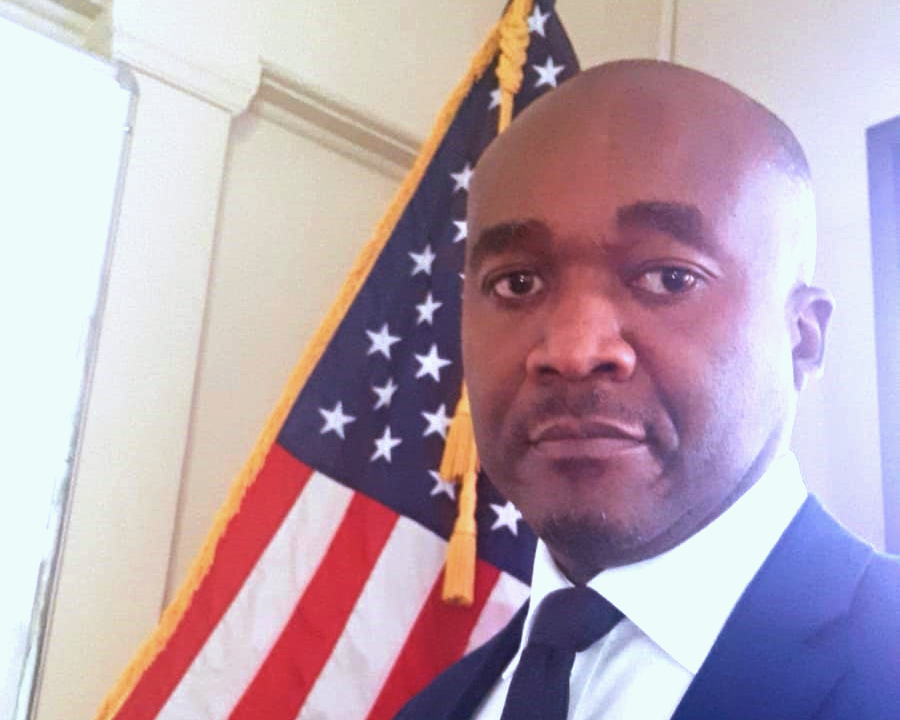 As a research associate at the Africa Center, Paul Nantulya researches and prepares written analysis on contemporary Africa security issues. His areas of expertise include Chinese foreign policy, China/Africa relations, African partnerships with Southeast Asian countries, mediation and peace processes, the Great Lakes region, and East and Southern Africa.
Prior to joining the Africa Center, Mr. Nantulya served as a regional technical advisor on South Sudan for Catholic Relief Services (CRS) from 2009 to 2011, where he supported crisis mitigation for the Government of South Sudan including writing policy analyses for the Ministry of Peace and Comprehensive Peace Agreement Implementation. In this role he worked closely with South Sudan's external partners, particularly Japan's International Cooperation Agency, on conflict prevention.
In 2005-09, Mr. Nantulya was CRS/Sudan's governance manager in Juba. In this capacity he coordinated technical assistance for the Office of the President on establishing functional systems of state and local government. Mr. Nantulya previously worked for the South Africa-based Africa Center for the Constructive Resolution of Disputes (ACCORD), coordinating ACCORD's participation in the Tokyo International Conference on African Development, the preeminent forum for Japan/Africa relations. He also worked on civilian and military peacekeeping in the Southern African Development Community. Additionally, he was part of the ACCORD team that worked with President Nelson Mandela on the Arusha Peace Process on Burundi (1999-2001), President Thabo Mbeki and Deputy President Jacob Zuma on ceasefire talks (2001-03), President Ketumile Masire on the Inter-Congolese Dialogue (2002), and Dr. Nicholas Haysom on the Sudan peace process (2002-03).
Mr. Nantulya holds a B.A. in international relations from United States International University in Nairobi, Kenya, a Graduate Certificate in Japanese from the Japan Africa Interchange Institute in Nairobi, Kenya, and an M.S. in Defense and Strategic Studies from Missouri State University in Springfield, MO.
Areas of Expertise
Governance, mediation, peace processes, peacekeeping, East Africa



Spotlight

China's First Political School in Africa

Africa Center for Strategic Studies, November 7, 2023

Spotlight

China's "Military Political Work" and Professional Military Education in Africa

Africa Center for Strategic Studies, October 30, 2023

Spotlight

The Democratic Republic of the Congo's Long Quest for Democracy Faces Another Test

Africa Center for Strategic Studies, September 29, 2023

Spotlight

China's United Front Strategy in Africa

Africa Center for Strategic Studies, September 5, 2023

Spotlight

Africa's Interests in Strengthening the United Nations System

Africa Center for Strategic Studies, August 14, 2023

Special Report

Chinese Professional Military Education for Africa: Key Influence and Strategy

US Institute of Peace, July 5, 2023

Spotlight

Lessons from South Africa for Holding Leaders Accountable

Africa Center for Strategic Studies, April 18, 2023

Spotlight

The Persistence of Cults of Personality in African Governance

Africa Center for Strategic Studies, March 14, 2023

Spotlight

Africa's Role in China's Multilateralism Strategy

Africa Center for Strategic Studies, January 24, 2023

Spotlight

China's Deepening Ties to Africa in Xi Jinping's Third Term

Africa Center for Strategic Studies, November 29, 2022

Spotlight

China's Diplomacy in the Horn—Conflict Mediation as Power Politics

Africa Center for Strategic Studies, October 12, 2022

Book Chapter

"'Only with Deep Roots Can a Tree Yield Rich Fruit': The People's Liberation Army in Africa" in Enabling a More Externally Focused and Operational PLA

United States Army War College Press, 2022

Spotlight

Rwanda and the DRC at Risk of War as New M23 Rebellion Emerges: An Explainer

Africa Center for Strategic Studies, June 29, 2022

Spotlight

Considerations for a Prospective New Chinese Naval Base in Africa

Africa Center for Strategic Studies, May 12, 2022

Spotlight

The African Union at 20: Much Accomplished, More Challenges Ahead

Africa Center for Strategic Studies, February 22, 2022

Spotlight

Guānxì: Power, Networking, and Influence in China-Africa Relations

Africa Center for Strategic Studies, December 7, 2021

Spotlight

The Forum on China-Africa Cooperation at 21: Where to Next?

Africa Center for Strategic Studies, September 3, 2021

Commentary

China's Blended Approach to Security in Africa

Italian Institute for International Political Studies, July 29, 2021

Spotlight

Chinese Security Firms Spread along the African Belt and Road

Africa Center for Strategic Studies, June 15, 2021

Spotlight

Reshaping African Agency in China-Africa Relations

Africa Center for Strategic Studies, March 2, 2021

Article

Chinese Security Contractors in Africa

Carnegie-Tsinghua Center for Global Policy, October 8, 2020

Spotlight

China Promotes Its Party-Army Model in Africa
La Chine promeut son modèle Parti-armée en Afrique

Africa Center for Strategic Studies, July 28, 2020

Spotlight

Post-Nkurunziza Burundi: The Rise of the Generals
Le Burundi après Nkurunziza : les généraux en ordre de marche

Africa Center for Strategic Studies, June 22, 2020

Book Chapter

"China in Africa: Opportunities, Challenges, and Options" in China's Global Influence: Perspectives and Recommendations, Scott D. McDonald and Michael C. Burgoyne, eds.

Daniel K. Inouye Asia-Pacific Center for Security Studies, September 2019

Spotlight

Burundi, the Forgotten Crisis, Still Burns
Le Burundi, la crise oubliée, brûle toujours

Africa Center for Strategic Studies, September 24, 2019

Spotlight

Escalating Tensions between Uganda and Rwanda Raise Fear of War
L'escalade des tensions entre l'Ouganda et le Rwanda suscite la crainte d'une guerre

Africa Center for Strategic Studies, July 3, 2019

Spotlight

The Challenging Path to Reform in South Africa
La voie difficile de la réforme en Afrique du Sud

Africa Center for Strategic Studies, June 11, 2019

Spotlight

High Stakes in South Africa's Elections
Les enjeux cruciaux des élections en Afrique du Sud

Africa Center for Strategic Studies, May 3, 2019

Spotlight

The African Union Wavers between Reform and More of the Same
Entre réformer ou poursuivre sur la même lancée, l'Union africaine hésite

Africa Center for Strategic Studies, April 29, 2019

Spotlight

Implications for Africa from China's One Belt One Road Strategy
Les enjeux du projet chinois « Une ceinture, une route » pour l'Afrique

Africa Center for Strategic Studies, March 22, 2019

Spotlight

The Ever-Adaptive Allied Democratic Forces Insurgency
La nature évolutive des Forces démocratiques alliées

Africa Center for Strategic Studies, February 8, 2019

Spotlight

Chinese Hard Power Supports Its Growing Strategic Interests in Africa
Les activités stratégiques croissantes de la Chine en Afrique reposent sur le hard power chinois

Africa Center for Strategic Studies, January 17, 2019

Spotlight

Stability in the Democratic Republic of the Congo beyond the Elections
La stabilité en République démocratique du Congo après les élections

Africa Center for Strategic Studies, November 28, 2018

Spotlight

Grand Strategy and China's Soft Power Push in Africa
La Grande stratégie et la montée en puissance du pouvoir d'influence de la Chine en Afrique

Africa Center for Strategic Studies, August 30, 2018

Spotlight

After Burundi's Referendum, a Drive to Dismantle the Arusha Accords
Réforme et renouveau ou toujours la même rengaine au Zimbabwe

Africa Center for Strategic Studies, July 20, 2018

Spotlight

Reform and Renewal in Zimbabwe or More of the Same?
Réforme et renouveau ou toujours la même rengaine au Zimbabwe

Africa Center for Strategic Studies, June 28, 2018

Spotlight

When Peace Agreements Fail: Lessons from Lesotho, Burundi, and DRC
Quand les accords de paix échouent : les leçons du Lesotho, du Burundi et de la RDC

Africa Center for Strategic Studies, April 30, 2018

Spotlight

South Africa's Strategic Priorities for Reform and Renewal
Priorités stratégiques de l'Afrique du Sud pour la réforme et le renouveau

Africa Center for Strategic Studies, February 17, 2018

Spotlight

The Troubled Democratic Transitions of African Liberation Movements
Les transitions démocratiques tourmentées des mouvements de libération africains

Africa Center for Strategic Studies, December 14, 2017

Spotlight

Solidarity in Peace and Security: The Nordic-African Partnership
La solidarité en matière de paix et de sécurité: Le partenariat entre les pays nordiques et l'Afrique

Africa Center for Strategic Studies, November 29, 2017

Spotlight

A Medley of Armed Groups Play on Congo's Crisis
Une mosaïque de groupes armés tire parti des effets de la crise au Congo

Africa Center for Strategic Studies, September 25, 2017

Spotlight

The Costs of Regional Paralysis in the Face of the Crisis in Burundi
Les coûts de l'inaction régionale face à la crise au Burundi

Africa Center for Strategic Studies, August 24, 2017

Spotlight

South Africa's Democracy Is Put to the Test
La démocratie d'Afrique du Sud est mise à l'épreuve

Africa Center for Strategic Studies, May 23, 2017

Spotlight

Wisdom from Africa on Ethical Leadership
La sagesse de l'Afrique sur le leadership éthique

Africa Center for Strategic Studies, May 9, 2017

Spotlight

Pursuing the China Dream through Africa: Five Elements of China's Africa Strategy
La poursuite du rêve chinois à travers l'Afrique : cinq éléments de la stratégie sur l'Afrique de la Chine

Africa Center for Strategic Studies, April 6, 2017

Spotlight

Lessons from Gambia on Effective Regional Security Cooperation
Les leçons de la Gambie sur l'efficacité de la coopération en matière de sécurité régionale

Africa Center for Strategic Studies, March 27, 2017

Spotlight

What's Next for Africa and the International Criminal Court?
Quelle est la prochaine étape pour l'Afrique et la Cour pénale internationale ?

Africa Center for Strategic Studies, February 28, 2017

Article

Emerging Patterns of Intra-African Security Assistance
Tendances émergentes de l'assistance en matière de sécurité intra-africaine

Africa Center for Strategic Studies, December 7, 2016

Article

When Ethics Avert a Crisis: Two Cases from Africa
Quand l'éthique évite une crise: deux exemples en Afrique

Africa Center for Strategic Studies, October 26, 2016

Article

Resource Mismanagement a Threat to Security in Africa
Mauvaise gestion des ressources, une menace pour la sécurité en Afrique

Africa Center for Strategic Studies, September 7, 2016

Article

Getting to the Root of the South Sudan Crisis
Remonter à la racine de la crise du Soudan du Sud

Africa Center for Strategic Studies, August 1, 2016

Article

Different Recipes, One Dish: Evading Term Limits in Africa
Différentes recettes, un seul plat : éluder la limitation de la durée des mandats en Afrique

Africa Center for Strategic Studies, July 28, 2016

Article

The African Union's Panel of the Wise and Conflict Prevention
Le Groupe des Sages de l'Union africaine et la prévention des conflits

Africa Center for Strategic Studies, June 8, 2016

Article

More Than a Technocratic Exercise: National Security Strategy Development in Africa
Plus qu'un exercice technocratique : élaboration d'une stratégie de sécurité nationale en Afrique

Africa Center for Strategic Studies, May 31, 2016

Article

'Nkurunziza Gives Us Two Choices: Death or Suicide'—Burundians Losing Faith in International Effort

Mail and Guardian, March 26, 2016

Article

Africa Heavyweights in Burundi Crisis Powwow: Lessons from the 2000 Arusha Peace Talks Led by Mandela

Mail and Guardian, February 26, 2016

Article

The South Sudan Crisis in Perspective: A Primer for the U.S. Intelligence Community

Africa Research Initiative, August 2014

Article

Beyond Westgate: Towards a Comprehensive and Conflict Responsive Counterterrorism Strategy

Conflict Trends, Issue 4, 2013

Article

Developing African Leaders: Uganda's Unique Education System

Conflict Trends, Issue 4, 2006

Article

African Nation-Building and Reconciliation: Lessons from Rwanda

Conflict Trends, Issue 1, 2006

Book

Building Nations: Transitional Justice in the African Great Lakes Region: Burundi, Uganda, Rwanda and the Democratic Republic of Congo Institute for Justice and Reconciliation

Institute for Justice and Reconciliation, 2005

Book Chapter

"Evolution of African Parliamentary Practice from Post-Colonial to Post-Cold War Eras" in The State of Readiness of African Parliaments on the Eve of the Pan-African Parliament, by Korwa Adar and Ntabiseng Nkosi

Africa Institute of South Africa, 2004

Briefing Paper

Sudan: Causes of Conflict, and the Peace Process

Center for International Political Studies, No. 55, 2004

Article

Sudan: The Challenge of Darfur

Conflict Trends, Issue 3, 2004

Book Chapter

"South African NGOs: New Actors and Instruments in South African Foreign Policy" in South African Yearbook of International Affairs, 2003/04 Edition, published by the South African Institute for International Affairs

By Paul Nantulya

Book Chapter

"Assessing the Effectiveness of African Conflict Prevention: The Case of Sudan" in Towards Sustainable Peace: Reflections on Preventive Diplomacy in Africa, Hussein Solomon (ed.)

Africa Institute of South Africa, 2003

Article

The Machakos Protocol and Prospects for Peace in Sudan

Conflict Trends, Issue 4, 2003

Book

Constitutions, Constitutionalism and Conflict Management in Africa

African Center for the Constructive Resolution of Disputes, 2001

Book Chapter

"Exclusion, Identity and Armed Conflict: A Historical Survey of the Politics of Confrontation in Uganda with Specific Reference to the Independence Era," in Politics of Identity and Exclusion in Africa: From Violent Confrontation to Peaceful Cooperation, published by Konrad Adenauer Stiftung and Universiteit Van Pretoria

2001






China's Past and Present Ties with African Ruling Parties

Voice of America, November 22, 2023

China's United Front Media Campaign Shows Little Impact on Public Opinion

Africa Defense Forum, October 10, 2023

The China–Africa Peace and Security Forum: Practical Outcomes or Same Old Rhetoric?

IDSA, September 6, 2023

Voice of America, Studio 54, August 25, 2023

Putin, Xi, Slam West at BRICS Summit

Voice of America, August 23, 2023

China's Xi Receives Warm Welcome on South Africa State Visit

Voice of America, August 22, 2023

Spotlight on Xi at BRICS Summit

BBC Focus on Africa, August 22, 2023

BRICS, South Africa, and Xi: A New Alignment of Old Ties Anew?

Italy Insight, August 22, 2023

China's Xi Visits South Africa in Just His Second Trip Abroad This Year as Domestic Woes Bubble Back Home

CNN, August 21, 2023

Chinese Weapons Supplier NORINCO Expands Influence in West Africa, Challenging France, Russia

South China Morning Post, August 21, 2023

China's Military Influence in Africa Grows

The Observer, August 5, 2023

How China Shaped Uganda's Generals

The Independent, July 15, 2023

Bases, Training, and Weapon Sales: Latest Trends in China-Africa Military Ties

China Global South Project, July 11, 2023

Can Instability from the Russia-Wagner Fallout Affect Africa?

VOA Africa 54, June 30, 2023

Why China Gives Africa's Leaders the Red-Carpet Treatment–and a Chance to Ask for Favors

South China Morning Post, June 29, 2023

Mutiny in Moscow: Implications for Wagner in Africa

VOA Straight Talk Africa, June 28, 2023

China Offers South Africa Help with BRICS Summit Security while Arrest Warrant out for Possible Attendee Putin

South China Morning Post, June 9, 2023

Chinese Training For Foreign Police Raises Human Rights Concerns

African Defense Forum, June 6, 2023

Whether DRC-China Mining Deal Will Be Restructured Remains Uncertain

Voice of America, June 1, 2023

How China is Expanding its Law Enforcement Activities in Africa

South China Morning Post, May 30, 2023

How Chinese Private Security Companies in Africa Differ From Russia's

VOA South Africa, May 30, 2023

Why China May Be Reluctant to Get Too Deeply Involved in Sudan Peace Efforts

SCMP, May 7, 2023

Evacuation from Sudan: How China's Years of African Conflict Experience Led to Successful Mission

SCMP, April 28, 2023

Center for Naval Analysis, May 2, 2023

China Evacuates its Citizens Out of Sudan

The China Project, April 27, 2023

Why China Is Building Africa's New Parliaments

Voice of America, April 19, 2023

Can Peace Be Achieved with M23 Rebels in the DRC?

Peace News, April 3, 2023

How Chinese Private Security Companies in Africa Differ From Russia's

Voice of America, March 31, 2023

The High Risks of Chinese Players' High-Reward Stakes in African Mining

SCMP, March 29, 2023

How Do Attacks on Chinese Workers Affect Business in the CAR?

BBC, March 24, 2023

US Vice President to Make Historic Africa Trip

Voice of America, March 24, 2023

Russia Sanctions a Boon for Chinese Arms Sales to Africa?

Voice of America, March 17, 2023

Africa Pays the Price as China and Russia Muscle In

AFP, March 15, 2023

China, Russia Bolster Their Presence in Africa to Tap its Rich Natural Resources: Expert Paul Nantulya

The Hindu, March 15, 2023

China Gives Support to Africa Push for Seat at G20, UN Security Council

SCMP, January 28, 2023

New Chinese Foreign Minister Consolidates Friendship During Africa Trip

Voice of America, January 20, 2023

Africans Seeks Partnerships at World Economic Forum

Voice of America, January 19, 2023

The West, Debt and Other Takeaways From Chinese Foreign Minister's Africa Trip

Voice of America, January 18, 2023

Chinese Foreign Minister Qin Gang's 5-Nation African Tour a Show of Solidarity, Strategic Importance, Analysts Say

SCMP, January 16, 2023

Africa Shouldn't be Superpower Struggle – Beijing

Reuters, January 11, 2023

Q&A: What Should Qin Gang Know About Africa and What Africans Should Know About China's New Foreign Minister?

China Global South Project, January 9, 2023

Why do Some African Governments Want to Work with Russia's Wagner Group?

The Hundred, December 15, 2022

Marruecos y la Copa del Mundo, un ecualizador del África moderna [Morocco and the World Cup: An Equalizer of Modern Africa]

El Economista, December 10, 2022

China Paving 'Health Silk Road' in Africa

Voice of America, October 7, 2022

As African Countries Pivot, China Seizes Chance to Become a Major Military player

South China Morning Post, September 20, 2022

Takeaways from Kenya's Election

Nightline Africa, Voice of America, September 11, 2022

Explainer: What's Behind the Rising Conflict in Eastern DRC?

Voice of America, July 22, 2022

Chinese Basing Considerations in Africa

Nightline Africa, Voice of America, May 22, 2022

Pentagon Warns China About 'Miscalculation' Over Actions in Japanese Waters

Newsweek, February 24, 2021

Chinese Soft Power in Africa in the COVID-19 Era

The China in Africa Podcast, August 21, 2020

Influence and Interest: China's Footprint in Africa

VOA Our Voices, Voice of America, February 21, 2020

The Transition in Sudan [18:18]

Africa News Tonight, Voice of America, September 17, 2019

The Dawn of a New Era In Sudan

Straight Talk Africa, Voice of America, April 17, 2019

Africa News Tonight [7:34]

Voice of America, April 17, 2019

Sudan Politics with Paul Nantulya

TV2Africa, Voice of America, April 16, 2019

Interview

China's Belt and Road Initiative and Africa

The Habari Network, April 11, 2019

China in Bid to Extend Africa Trade Success into Military Sphere

Daily Nation, January 27, 2019

DefenceWeb, October 3, 3018

Deepening Military Ties Solidify China's Ambitions in Africa

Voice of America, July 15, 2018

Video: Perspectives on the Developments in South Africa

Africa 54, Voice of America, February 28, 2018

Video: South Africa's Political Drama

Africa 54, Voice of America, February 14, 2018

ANC Chief Trying to Edge Out South Africa's Zuma

Voice of America, January 16, 2018

The Rise of a Peacemaking Capital in Africa

OZY, May 16, 2016

How a City in Tanzania Holds the Key to Peace in Burundi
Le clé de la paix au Burundi est en Tanzanie

IRIN News, January 13, 2016

Building Peace in Africa's Newest Nation

United Methodist Women News, March 31, 2011

Interview: Church, Government Summit Plans for Peace in Sudan

Catholic Relief Services, November 22, 2010

Border Region of Abyei Complicates South Sudan Independence Vote

Catholic News Service, December 10, 2008

CRS Representative Discusses Sudan

The Villanovan, October 14, 2008

Garang Loss a Blow for Uganda Peace Hopes?

Institute for War and Peace Reporting, November 17, 2005

Zim's New Homeless Live "Worse Than Animals"

Mail and Guardian, July 18, 2005

Africa to World: We Can Handle War Justice Ourselves

Christian Science Monitor, March 18, 2005