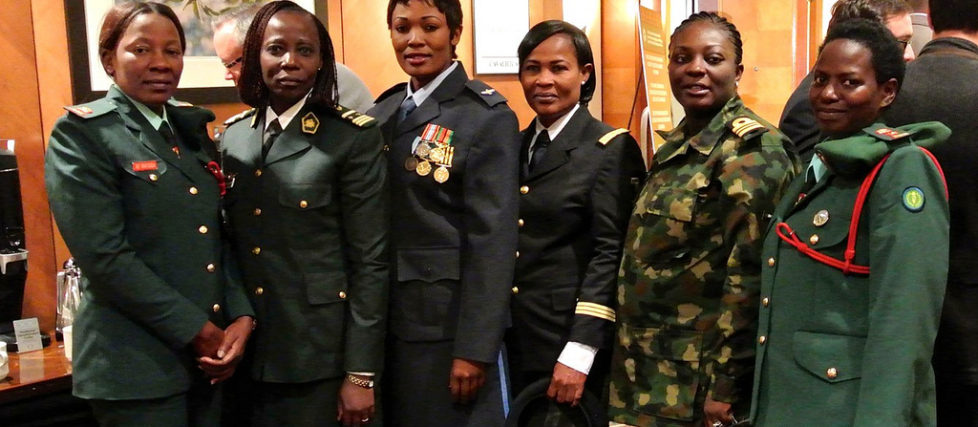 The advancement of women actors as decision makers within the African security sector is critical to realizing durable peace and security.  However, women face a wide range of challenges to their advancement and inclusion in militaries, law enforcement, and the broader security sector across the globe.  The inclusion of gender considerations is also central to the security policymaking process and the citizen and community consultation intrinsic to strategy development.  Similarly, a growing body of evidence demonstrates that the contributions of both women and girls, as well as men and boys, are essential to sustainable peace.
The Africa Center's cross-cutting women, peace, and security programming seeks to mainstream the discussion of gender dimensions of drivers, consequences, and responses to African security challenges.  Activities focus on:
Expanding understanding of the wide range of ways that women and gender considerations shape national and citizen security outcomes and peace across the African continent.
Creating a trusted platform for exchange about the advantages of gender sensitivity and gender mainstreaming in the security sector, as well as inclusive approaches to security, development, and governance.
Fostering constructive discussion of women's professional advancement in the security sector, as well as women's meaningful inclusion in security sector strategy and policymaking processes.
Providing alumnae with professional development opportunities to enhance professional knowledge, network with colleagues, share perspectives on career obstacles and remedies, and engage with leaders in the field.