Assistant Professor for African Security Studies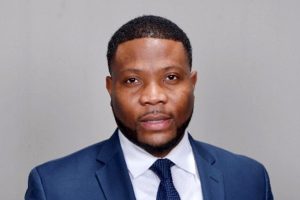 Dr. Joel Amegboh is an Assistant Professor for African Security Studies, responsible for overseeing the Africa Center's academic programming on National Security Strategy Development and Youth, Peace, and Security and integrating these considerations into the Center's research and outreach.
Prior to joining the Africa Center for Strategic Studies, Dr. Amegboh worked for several United Nations agencies and departments, including the Educational Outreach Division of the Department of Public Information (DPI) and the Mali Integrated Operational Team, located in the Department of Political and Peacebuilding Affairs. At the Africa Center, his research focuses on peacebuilding paradigms in Africa, the role of youth in peacebuilding and conflict resolution, human security, the security-development-governance nexus.
Dr. Amegboh holds a Ph.D. in Conflict Analysis and Resolution from the Jimmy and Rosalynn Carter School for Peace and Conflict Resolution at George Mason University, an M.A. in Global Development and Peace Studies, and a B.A. in International Political Economy and Diplomacy from the University of Bridgeport in Connecticut. He is a Council on Foreign Relations Term Member.
Areas of Expertise
National Security Strategy Development, Peacebuilding, Youth and Security, Human Security, Security-Development-Governance Nexus.