Adjunct Professor of Practice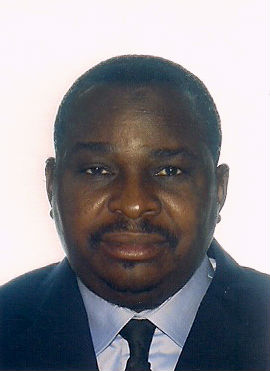 Dr. Émile Ouédraogo is an adjunct professor of practice at the Africa Center for Strategic Studies, specializing in issues related to national security strategy development and security sector governance. Since 2007, he has worked with the Africa Center on more than 25 activities as a speaker, facilitator, and author. He also works with AFRICOM, Partners Global, the Konrad Adenauer Foundation, Friedrich Erbet Stiftung, and the ECOWAS Parliament. He is a member of the African Security Sector Network and founding President of the Fondation pour la Sécurité du Citoyen of Burkina Faso.
Prior to joining the Africa Center, in 2017-18, Dr. Ouédraogo completed a six-month mission with the African Union as a security sector reform and governance expert for Madagascar. As Minister of Security of Burkina Faso from 2008 to 2011, he initiated and developed a Homeland Security Strategy and operationalized the concept of community policing and community participation in the management of security issues. After 30 years of service with the Burkina Faso Army, he retired from active duty in in 2012 as a Colonel, having served in positions including Aide to the Prime Minister, Support Regiment Commanding Officer, and Chief of the Military Intelligence Division at the Army General Staff.
Dr. Ouédraogo was a parliamentarian in the National Assembly of Burkina Faso and the ECOWAS Parliament, where he sat on the Political Affairs, Peace, Defense, and Security Committees. In this capacity, he carried out informative and investigative missions in most of ECOWAS' 15 countries.
He earned a Ph.D. with honors from the Center for Diplomatic and Strategic Studies in Paris, France, on security sector reform and governance in the ECOWAS Region.
Areas of Expertise
National Security Strategy Development, Security Sector Governance, Military Professionalism



Manual

Manual of Operational Procedures

Office National de Sécurisation des Mines, Burkina Faso, 2017

Report

The State of Intelligence Services in West Africa, Issues and Prospects: The Case of Burkina Faso


Konrad Adenauer Foundation, 2017

Research Project

Security Dialogue in the Sahel-Sahara Region: Rethinking Regional Security

Friedrich Ebert Stiftung, 2016

Research Paper

Advancing Military Professionalism in Africa
Pour la professionnalisation des forces armées en Afrique

Africa Center for Strategic Studies, July 31, 2014