Assistant Professor for Security Studies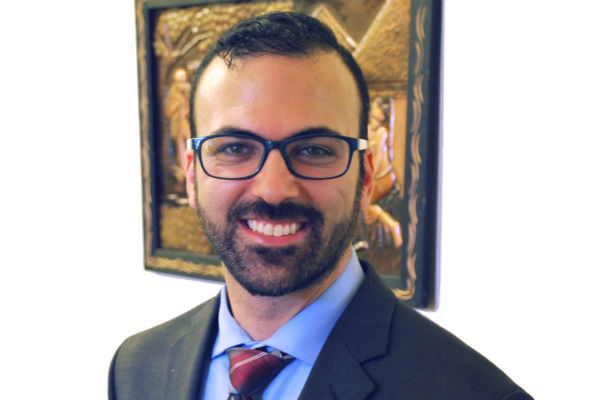 Dr. Nathaniel Allen is an Assistant Professor for Security Studies, responsible for overseeing the Africa Center's academic programming on cybersecurity and peace support operations and integrating these considerations into the Center's research and outreach. His work focuses on cyber issues, emerging technology, civil-military relations, and regional security partnerships across Africa.
Prior to the joining the Africa Center, Dr. Allen was a policy advisor at the U.S. Institute of Peace Task Force on Extremism in Fragile States. He has also worked at the U.S. Department of State's Bureau of Conflict and Stabilization Operations, for the Foreign Affairs and the Armed Services Committees of the U.S. House of Representatives, and with NORC at the University of Chicago's International Projects Department. Dr. Allen's research has been published in leading policy journals and newspapers. He has received fellowships from American University, the Robertson Family Foundation, and the U.S. Institute of Peace, where he was a 2016-2017 Williams Jennings Randolph Peace Scholar. He is a Term Member of the Council on Foreign Relations.
Dr. Allen holds a Ph.D. in international relations and African studies from the Johns Hopkins University School of Advanced International Studies, an M.A. in development studies from Princeton University's Woodrow Wilson School, and a B.A. in political science from Swarthmore College.
Areas of Expertise
Cybersecurity, Regional Security, Civil Military Relations



Spotlight

African Lessons in Cyber Strategy
Leçons d'Afrique en matière de cyber-stratégie

March 8, 2022

Article

Unpacking "Stacking": Researching Political Identity and Regime Security in Armed Forces

Armed Forces and Society, February 8, 2022

Blogpost

"Artificial Intelligence Creeps onto the African Battlefield"

Brookings Techstream Blog, February 2, 2022

Spotlight

Deluge of Digital Repression Threatens African Security

Africa Center for Strategic Studies, January 4, 2022

Blogpost

"How digital espionage tools exacerbate authoritarianism across Africa"

Brookings Techstream Blog, November 19, 2021

Blogpost

"How African Countries Should Address State-Sponsored Cyber Threats"

Brookings Techstream Blog, July 15, 2021

Article

Civil Military Relations and Sudan's Treacherous Path to Democracy

Texas National Security Review Policy Roundtable, May 5, 2021

Article

The Promises and Perils of Africa's Digital Revolution

Brookings Institution, March 11, 2021

Spotlight

Africa's Evolving Cyber Threats

Africa Center for Strategic Studies, January 19, 2021

Commentary

How Boko Haram Has Regained the Initiative and What Nigeria Should Do to Stop It

War on the Rocks, December 24, 2019

Article

Interrogating Ethnic Stacking: The Uses and Abuses of Security Force Ethnicity in Sudan

Civil Wars, November 27, 2019

Commentary

African Dictators Have Been Losing Power—Some to Democratic Governments. Militaries Can Tip the Scales toward Democracy

The Washington Post Monkey Cage Blog, September 16, 2019

Commentary

Can Sudan's Military Be Convinced to Support Democracy?

War on the Rocks, June 25, 2019

Essay

How States Foster Violent Extremism and What to Do about It

Lawfare, June 16, 2019

Commentary

Why Security Sector Governance Matters in Fragile States

United States Institute of Peace, June 11, 2019

Op-Ed

Beyond By, With and Through: Reforming America's Security Partnerships

The Hill, March 29, 2019

Article

Authoritarian Armies and Democratizing States: How the Military Influences African Transitional Politics

Democratization, 2019

Contributor

Preventing Extremism in Fragile States: A New Approach

September 2018

Contributor

Beyond the Homeland: Protecting American from Extremism in Fragile States

September 2018

Op-Ed

Trump's Africa Policy Takes Form with Focus on Security (and China)

The Hill, March 19, 2018

Article

A Transformative New Approach or a Repeat of Failures Past? Assessing a Decade of U.S. Military Strategy in Africa

Orbis, 2018

Article

Unusual Lessons from an Unusual War: Boko Haram and Modern Insurgency

The Washington Quarterly, 2018

Article

Process Peace: A New Evaluation Framework for International Diplomacy

International Negotiation, 2017

Article

U.S. Military Assistance to Africa Is Growing. But Is It Succeeding?

World Politics Review, September 23, 2016

Commentary

Charting Boko Haram's Rapid Decline

War on the Rocks, September 22, 2016

Article

No Time for a Peacekeeper Exit in Liberia

The Global Observatory, May 24, 2016

Article

Western Partners Can't Provide Military Assistance to Fight Boko Haram, but Here's What They Can Do

African Arguments, September 25, 2015

Article

Down, Not Out: How to Fight Back against Boko Haram's Newest Strategy

Foreign Affairs, June 18, 2015

Blog

The Islamic State, Boko Haram, and the Evolution of International Jihad

The Washington Post Monkey Cage blog, March 27, 2015

Report

Bridging Divides: Track II Diplomacy in the Middle East

Princeton Policy Research Workshop, 2014

Article

Misreading Mali's Collapse: Foreign Aid, Governance and Political Instability in Emerging Democracies

Journal of Public and International Affairs, 2013