As part of its mission to expand understanding and build enduring partnerships, the Africa Center provides opportunities for its alumni to maintain contact with the Center through bilateral programs, dissemination of research publications, communities of interest, and ongoing exchanges.
Alumni in Every African Country
The Africa Center supports Community Chapters in 33 countries across the continent. These chapters provide alumni a venue to meet, share information, and continue to advance the knowledge they have gained through Africa Center academic programs.
Algeria
Community Size: 69
Community Affairs Specialist: Drew Beck
Angola
Community Size: 63
Community Affairs Specialist: Paulo Araújo
Benin
Community Size: 160
Chapter Launched:  November 16, 2006
Community Affairs Specialist: Claude Tozé
Botswana
Community Size: 86
Chapter Launched: June 25, 2005
Community Affairs Specialist: Drew Beck
Burkina Faso
Chapter Launched: October 15, 2004
Community Size: 124
Community Affairs Specialist: Drew Beck
Burundi
Chapter Launched: August 31, 2007
Community Size: 127
Community Affairs Specialist: Drew Beck
Cameroon
Chapter Launched: May 15, 2004
Community Size: 156
Community Affairs Specialist: Claude Tozé
Cape Verde
Chapter Launched: May 4, 2011
Community Size: 81
Community Affairs Specialist: Paulo Araújo
Central African Republic
Community Size: 44
Community Affairs Specialist: Drew Beck
Chad
Chapter Launched: September 24, 2005
Community Size: 88
Community Affairs Specialist: Drew Beck
Comoros
Chapter Launched: January 20, 2010
Community Size: 50
Community Affairs Specialist: Drew Beck
Côte d'Ivoire
Community Size: 138
Community Affairs Specialist: Drew Beck
Djibouti
Chapter Launched: Mar 3, 2007
Community Size: 91
Community Affairs Specialist: Claude Tozé
Democratic Republic of the Congo
Chapter Launched: November 4, 2008
Community Size: 88
Community Affairs Specialist: Claude Tozé
Egypt
Community Size: 81
Community Affairs Specialist: Claude Tozé
Equatorial Guinea
Community Size: 39
Community Affairs Specialist: Claude Tozé
Eritrea
Community Size: 19
Community Affairs Specialist: Drew Beck
Ethiopia
Chapter Launched: May 2, 2005
Community Size: 143
Community Affairs Specialist: Paulo Araújo
International Chapter - Addis Ababa
Chapter Launched: February 11, 2010
Community Size: 25
Community Affairs Specialist: Paulo Araújo
Gabon
Chapter Launched: January 23, 2011
Community Size: 109
Community Affairs Specialist: Claude Tozé
Ghana
Chapter Launched: December 9, 2005
Community Size: 147
Community Affairs Specialist: Claude Tozé
Guinea
Chapter Launched: February 1, 2008
Community Size: 60
Community Affairs Specialist: Claude Tozé
Guinea-Bissau
Community Size: 39
Community Affairs Specialist: Paulo Araújo
Kenya
Chapter Launched: September 29, 2004
Community Size: 143
Community Affairs Specialist: Drew Beck
Lesotho
Chapter Launched: February 24, 2009
Community Size: 70
Community Affairs Specialist: Paulo Araújo
Liberia
Community Size: 66
Community Affairs Specialist: Claude Tozé
Libya
Community Size: 22
Community Affairs Specialist: Paulo Araújo
Madagascar
Chapter Launched: May 2, 2006
Community Size: 81
Community Affairs Specialist: Drew Beck
Malawi
Chapter Launched: July 25, 2012
Community Size: 89
Community Affairs Specialist: Paulo Araújo
Mali
Chapter Launched: October 18, 2003
Community Size: 108
Community Affairs Specialist: Claude Tozé
Mauritania
Community Size: 82
Community Affairs Specialist: Claude Tozé
Mauritius
Chapter Launched: May 23, 2008
Community Size: 74
Community Affairs Specialist: Drew Beck
Morocco
Community Size: 68
Community Affairs Specialist: Drew Beck
Mozambique
Chapter Launched: May 5, 2004
Community Size: 80
Community Affairs Specialist: Paulo Araújo
Namibia
Community Size: 63
Community Affairs Specialist: Paulo Araújo
Niger
Chapter Launched: May 15, 2013
Community Size: 90
Community Affairs Specialist: Claude Tozé
Nigeria
Chapter Launched: March 9, 2005
Community Size: 234
Community Affairs Specialist: Drew Beck
Republic of the Congo
Chapter Launched: May 18, 2006
Community Size: 99
Community Affairs Specialist: Claude Tozé
Rwanda
Chapter Launched: September 6, 2006
Community Size: 71
Community Affairs Specialist: Paulo Araújo
São Tomé and Príncipe
Chapter Launched: June 1, 2012
Community Size: 59
Community Affairs Specialist: Paulo Araújo
Senegal
Chapter Launched: October 20, 2003
Community Size: 199
Community Affairs Specialist: Claude Tozé
Seychelles
Community Size: 47
Community Affairs Specialist: Drew Beck
Sierra Leone
Chapter Launched: August 16, 2011
Community Size: 79
Community Affairs Specialist: Paulo Araújo
Somalia
Community Size: 25
Community Affairs Specialist: Paulo Araújo
South Africa
Community Size: 102
Community Affairs Specialist: Drew Beck
South Sudan
Community Size: 18
Community Affairs Specialist: Paulo Araújo
Sudan
Community Size: 11
Community Affairs Specialist: Paulo Araújo
Swaziland
Chapter Launched: July 26, 2011
Community Size: 51
Community Affairs Specialist: Paulo Araújo
Tanzania
Chapter Launched: April 24, 2010
Community Size: 135
Community Affairs Specialist: Paulo Araújo
The Gambia
Community Size: 75
Community Affairs Specialist: Claude Tozé
Togo
Community Size: 105
Community Affairs Specialist: Claude Tozé
Tunisia
Community Size: 57
Community Affairs Specialist: Drew Beck
Uganda
Chapter Launched: October 6, 2004
Community Size: 151
Community Affairs Specialist: Claude Tozé
Zambia
Chapter Launched: March 26, 2014
Community Size: 109
Community Affairs Specialist: Paulo Araújo
Zimbabwe
Community Size: 0
Community Affairs Specialist: Drew Beck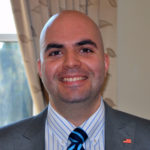 Mr. Paulo Araújo

Community Affairs Specialist
+1 202-433-5898
Angola
Cape Verde
Ethiopia
Ethiopia—International Chapter
Guinea-Bissau
Lesotho
Libya
Malawi
Mozambique
Namibia
Rwanda
São Tomé & Principe
Sierra Leone
Somalia
South Sudan
Sudan
Swaziland
Tanzania
Zambia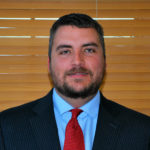 Mr. Drew Beck

Community Affairs Specialist
+1 202-685-6815
Algeria
Botswana
Burkina Faso
Burundi
Central African Republic
Chad
Comoros
Côte d'Ivoire
Eritrea
Kenya
Madagascar
Mauritius
Morocco
Nigeria
Seychelles
South Africa
Tunisia
Zimbabwe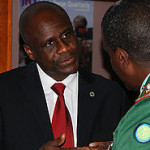 Mr. Claude Tozé

Community Affairs Specialist
+1 202-685-7358
Benin
Cameroon
Republic of Congo
Democratic Republic of the Congo
Djibouti
Egypt
Equatorial Guinea
Gabon
Gambia
Ghana
Guinea
Liberia
Mali
Mauritania
Niger
Senegal
Togo
Uganda

Mr. Paulo Araújo

Community Affairs Specialist
+1 202-433-5898
Angola
Cape Verde
Ethiopia
Ethiopia—International Chapter
Guinea-Bissau
Lesotho
Libya
Malawi
Mozambique
Namibia
Rwanda
São Tomé & Principe
Sierra Leone
Somalia
South Sudan
Sudan
Swaziland
Tanzania
Zambia

Mr. Drew Beck

Community Affairs Specialist
+1 202-685-6815
Algeria
Botswana
Burkina Faso
Burundi
Central African Republic
Chad
Comoros
Côte d'Ivoire
Eritrea
Kenya
Madagascar
Mauritius
Morocco
Nigeria
Seychelles
South Africa
Tunisia
Zimbabwe

Mr. Claude Tozé

Community Affairs Specialist
+1 202-685-7358
Benin
Cameroon
Republic of Congo
Democratic Republic of the Congo
Djibouti
Egypt
Equatorial Guinea
Gabon
Gambia
Ghana
Guinea
Liberia
Mali
Mauritania
Niger
Senegal
Togo
Uganda