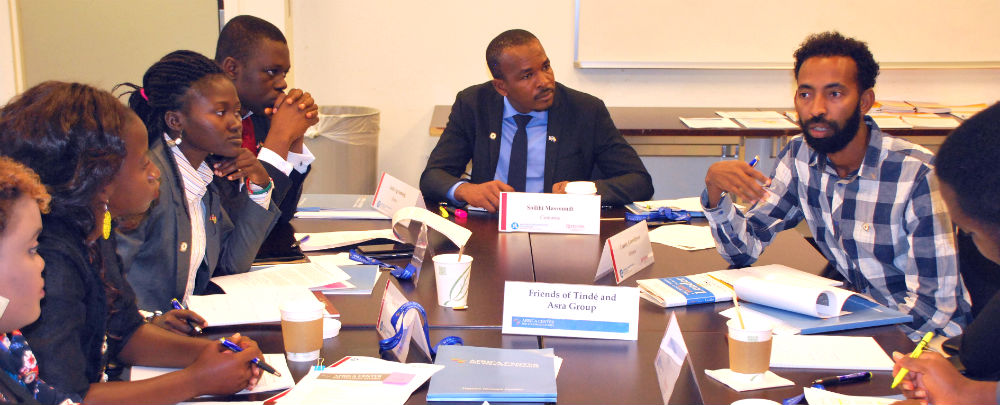 On July 9, the Africa Center for Strategic Studies hosted 25 Young African Leadership Initiative (YALI) Washington Mandela fellows at the National Defense University for a one-day simulation exercise focused on resolving some of Africa's most pressing security issues.
Each of the 14 women and 11 men was assigned to represent either a regional economic community, a continental body, or an international organization and explore ways to address a worsening political, security, and humanitarian crisis in a fictitious African region. Their deliberations and recommendations on the simulated scenario focused on the need to involve various stakeholders, manage diverse interests, consider short- and medium-term responses, and promote the use of dialogue to bridge differences. Ensuing discussions with Africa Center faculty and staff highlighted ongoing policy and academic debates on choosing peace versus justice, the timing of civil war settlements, the challenges posed by financial constraints, and the limitations of international community's capacity to respond to conflict.
The fellows—representing 21 African countries—are being hosted by Rutgers University during their six-week stay in the United States. The Africa Center has hosted the YALI fellows each year since 2015. NDU's Center for Applied Strategic Learning assisted in developing the simulation.
More on:  Leadership​ YALI​ Youth Bulge​