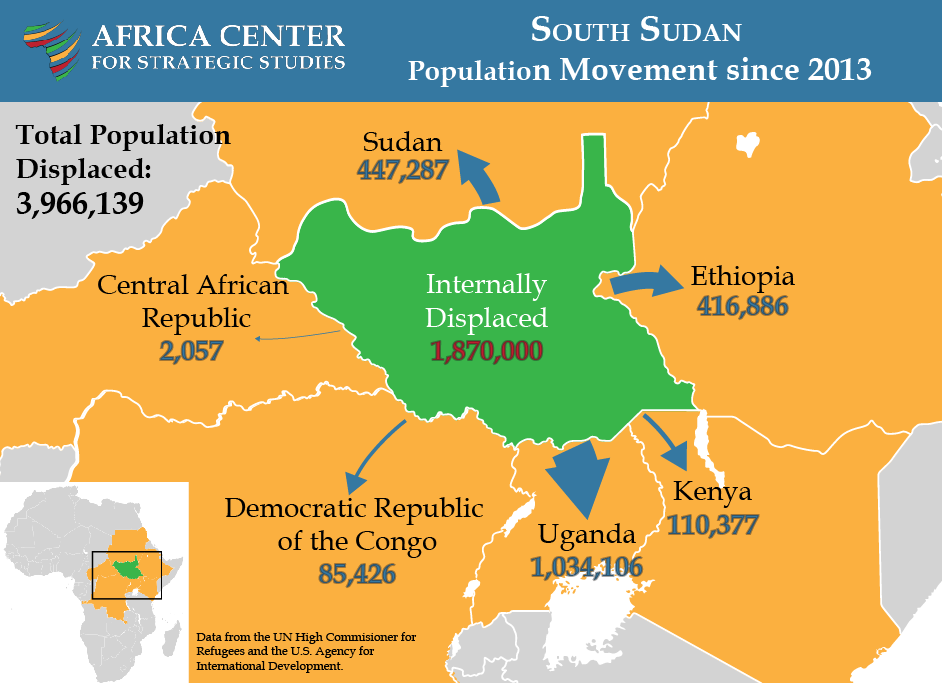 As the four-year conflict in South Sudan continues unabated, the country's humanitarian situation has reached emergency levels and continues to worsen. Those who have fled their homes relay stories of atrocities, including unlawful killings, mass rapes, torture, arbitrary detentions, and looting and burning of property. A population movement of this magnitude, with majorities of some ethnic groups displaced, has the potential to cause massive and lasting damage to the country's social fabric, as well as its viability as a sovereign state. Some figures give perspective to the scale of the crisis:
An estimated 4 million people out of South Sudan's total population of 12 million have been forcibly displaced by violence.
One in five of Africa's forcibly displaced people are South Sudanese.
Refugees have fled to every one of South Sudan's neighboring countries—including the Central African Republic and Democratic Republic of the Congo, both of which are experiencing conflicts of their own.
An estimated 17,000 South Sudanese children have been recruited as armed combatants. Nearly three-quarters of South Sudanese children are not in school. More than 100 unaccompanied children cross into Uganda daily.
The number of South Sudanese refugees in Uganda has surpassed 1 million, up from 250,000 in August 2016. The Bidi Bidi refugee settlement, which didn't exist a year ago, is now the largest camp in the world, with 285,000 occupants.
Every state in South Sudan is experiencing crisis or emergency levels of food insecurity. More than half of South Sudan's internally displaced persons report having to go one or more days without food. Because violence has disrupted the farming calendar, widespread food shortages are expected to persist.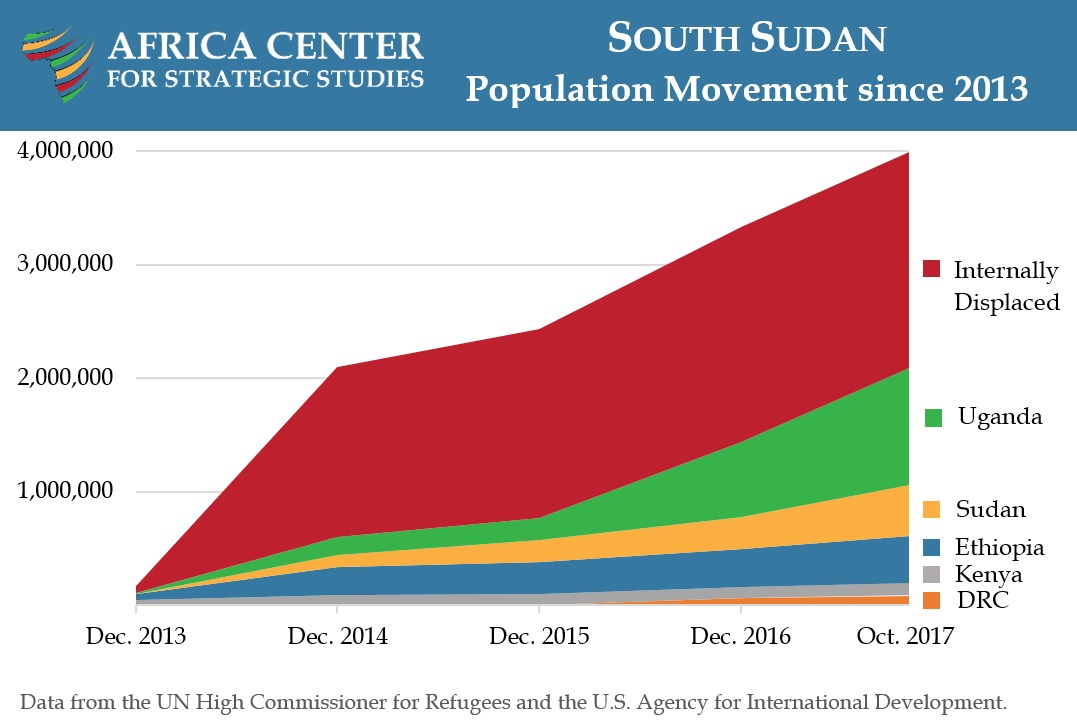 Africa Center Experts
More on:  South Sudan​