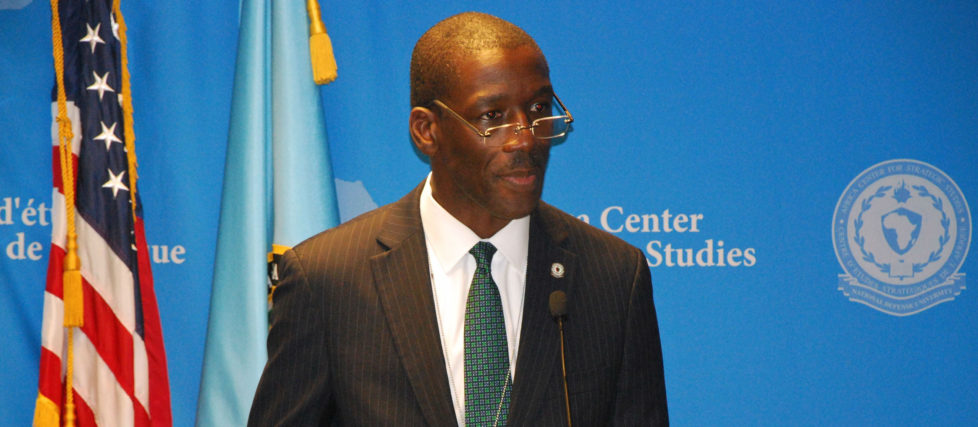 Although robust endowments of natural resources could be a boon for many African states, the extractive industries can also fuel insecurity and instability, especially in environments characterized by weak governance and inter-communal tensions, according to Raymond Gilpin, Dean of the Africa Center for Strategic Studies. Dr. Gilpin discussed the linkages between extractive industries and security in Africa during an address to African security sector professionals attending the June 2013 Senior Leaders Seminar.
Given that research has shown that the type of resource, the location of the resource and type of government all contribute and determine the type of conflict that can occur and how it will spread, Dr. Gilpin argues that policymakers and analysts should leverage key governance and security indicators and utilize crowd-sourcing technologies in order to develop more informed responses to challenges in extractive industries. Knowledge of how these instruments work will help give feedback about building relationships between community, government and companies.
Dr. Gilpin told participants that all African countries need to put in place key safeguards to ensure that natural resources are managed effectively and equitably. For example, he said, Environmental Impact Assessments are crucial, and the results should be made available to the public.
Tectonic shifts in global energy markets will also have a major impact on petroleum-exporting states, he cautioned. "The United States is becoming increasingly energy independent and this will affect African countries," Dr. Gilpin said. "African countries must prepare to internalize the changes that lie ahead," he concluded.