The Africa Center's Director of Research, Joseph Siegle, participated in a symposium at the LBJ Presidential Library at the University of Texas on October 16 examining the role of constitutions on conflict management in Africa.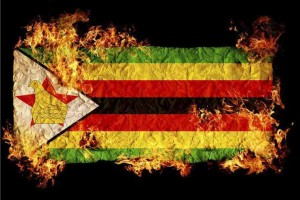 Responding to the recently released book, Constitutions and Conflict Management in Africa: Preventing Civil War through Institutional Design edited by Alan Kuperman, panelists reviewed the relative advantages and disadvantages of "accommodative" constitutions that provide autonomy, quotas, or veto power to identity groups and "integrative" constitutions that are ethnically neutral and attempt to create a unified public identity.
Drawing on case studies from Burundi, Ghana, Kenya, Nigeria, Senegal, Sudan, and Zimbabwe, the book argues that while there has been a trend in recent years towards accommodative designs, this may perpetuate inter-communal differences and grievances. This, in turn, may inhibit the emergence of a national identity and longer-term peacebuilding.
Across forms of constitutional design, the quality of political institutions was found to be critical to conflict management. A free press and space for civil society, an independent electoral commission, an apolitical judicial systems, and a merit-based civil service, for example, were demonstrated to be vital means by which constitutional protections were upheld whether more accommodative or integrative. Lacking these independent institutions, powerful political actors were more easily able to bulldoze over or reinterpret constitutional restrictions to suit their interests.
Other panelists participating in the event included:
Christof Hartmann, University of Duisburg-Essen (Germany)
Nic Cheeseman, Oxford University (United Kingdom)
Christina Murray, University of Cape Town (South Africa)
Marina Ottaway, Woodrow Wilson International Center for Scholars (United States)
Related research by Joseph Siegle:
"ICT and Accountability in Areas of Limited Statehood," in Bits and Atoms, eds. Steven Livingston and Gregor Walter-Drop, (Oxford University Press, 2014).
"Decentralization and Internal Conflict," with Patrick O'Mahony, in Making Decentralization Work: Democracy, Development, and Security, eds. Edward Connerley, Kent Eaton, and Paul Smoke (Lynne Rienner, 2010).
"Building Democratic Accountability in Areas of Limited Statehood," for the International Studies Association's Annual Convention, Power, Principles, and Participation in the Global Information Age, April 1–4, 2012, San Diego, CA.
More on:  Rule of Law​