Click for printable PDF version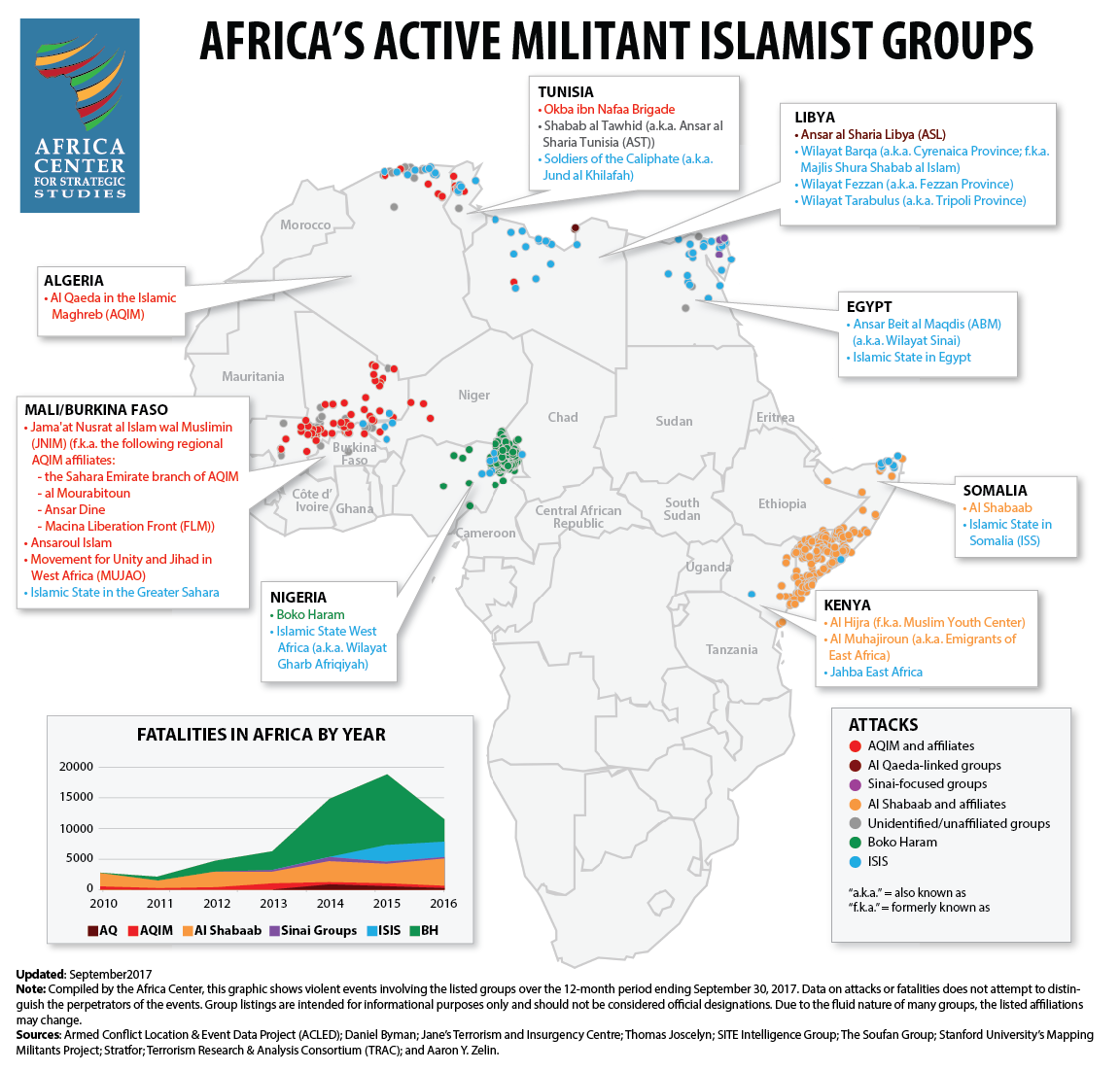 A quarterly review of violent events involving militant Islamist groups in Africa underscores the continued variance among these actors.
Al Shabaab has been involved in over half of all violent events related to militant Islamist groups in Africa in the first three quarters of 2017 (987 of 1,827 total).
The 2,745 reported fatalities linked to al Shabaab thus far in 2017 is on track to match the average annual number of fatalities involving al Shabaab since 2014: 3,536.
Fatalities linked to violent events involving Boko Haram have dropped precipitously since 2015, when the group was linked to 11,519 deaths. In the first nine months of 2017, 2,232 reported fatalities were linked to Boko Haram, compared to 2,970 in the same period of 2016.
Three quarters of the violent events linked to ISIS in Africa in 2017 have occurred in Egypt. ISIS' two Egyptian affiliates were involved in 204 violent events in the first three quarters of 2017—nearly triple the 72 reported during the same period the previous year. Tribal militias in the Sinai have observed that the majority of ISIS fighters are not Egyptian.
This is a quarterly update of a map tracking militant Islamic group activity in Africa as compiled by the Africa Center for Strategic Studies. It reflects events that occurred between October 2016 and September 2017.
More on:  Countering Violent Extremism​ Al Shabaab​ AMISOM​ AQIM​ Boko Haram​ Extremism​ Islamic State​