Webinar
Thursday, February 24, 2022, 0900-1100 (Washington, EST), 1400-1600 (GMT)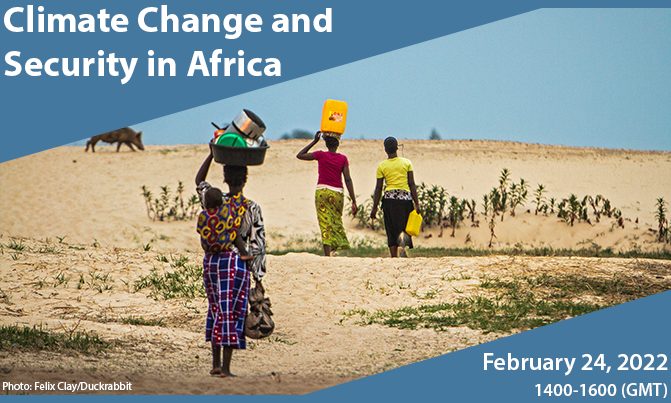 Africa is projected to suffer the greatest effects of global warming of any region in the world. More and longer-lasting heat waves, drought, flooding, and hurricanes have already impacted millions of Africans and disrupted livelihoods.
These disruptions and the resulting decreased viability of arable land are reshaping Africa's security environment. Of particular concern for efforts to combat climate change are threats from land pressure and illegal logging in the Congo Basin, the world's second most important carbon sink.
This webinar will take stock of climate-related security pressures on the continent and priorities for mitigating them.
Dr. François Engelbrecht
Climate scientist, University of Witwatersrand's Global Change Institute, Johannesburg, South Africa
Mr. Andrew Mambondiyani
Freelance contributor on climate change and climate refugees in Africa for the Thompson Reuters Foundation
Dr. Ebimboere Seiyefa
Lecturer, Baze University, Abuja, Nigeria, examining links between climate change and organized criminal groups
Dr. Oluwole Ojewole
ENACT Coordinator for Central Africa Organized Crime Observatory, assessing priorities for protecting the Congo Basin
Dr. Joseph Siegle
Director of Research, Africa Center for Strategic Studies