Adjunct Professor of Maritime Law and Security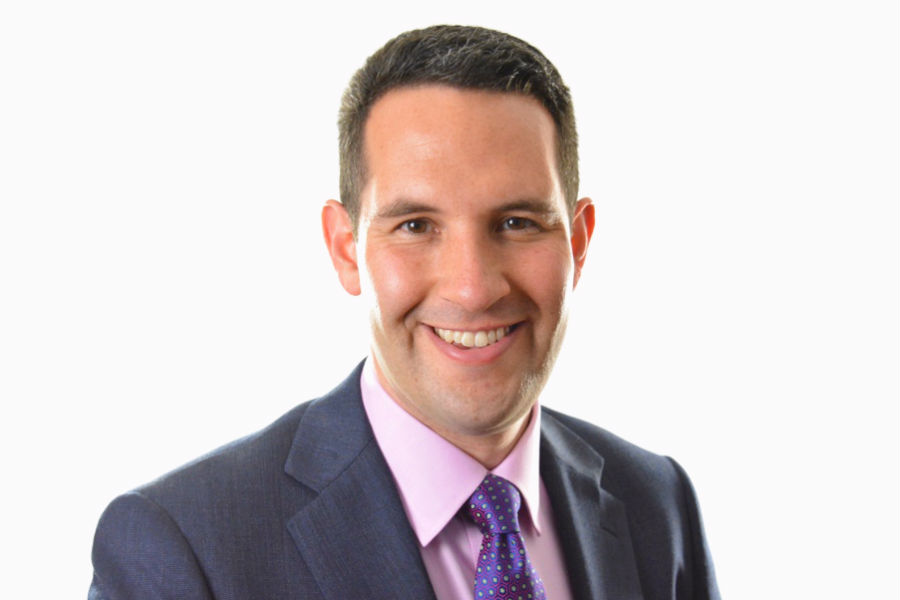 Dr. Ian Ralby is adjunct professor of maritime law and security at the Africa Center for Strategic Studies, as well as an expert advisor to the United Nations and NATO on security matters, a nonresident senior fellow at the Atlantic Council and CEO of his own consultancy, I.R. Consilium. He has substantial expertise in international and maritime law, international relations, and transnational security issues. In particular, Dr. Ralby is a recognized expert on maritime law enforcement; countering transnational organized crime; regulation, governance, and oversight of both land-based and maritime private security companies; and downstream oil theft. His practice centers on advising and assisting governments and organizations with developing and implementing legally grounded policy, often pertaining to matters of security and stability.
Dr. Ralby has worked with various partners on complex problem-solving, including maritime domain issues in Africa, the Caribbean, and Southeast Asia, troubleshooting complex littoral problems in the Middle East, horizon scanning for future security concerns, and drafting and implementing legislation with security implications. Dr. Ralby has also spent time embedded both as an international law advisor to a government in the Balkans and as a maritime security advisor in the Caribbean and served as an advisor on the development of various national and international codes, standards, and oversight mechanisms for the private security industry. In addition, Dr. Ralby provided support to Iraqi judges on the trials of Saddam Hussein and his top lieutenants. He remains an active advisor to several Western governments and NATO on matters relating to private security and maritime affairs. He speaks and publishes widely on topics relating to international affairs and law.
Dr. Ralby received a B.A. in modern languages and linguistics and an M.A. in intercultural communication at the University of Maryland, Baltimore County; a J.D. at the College of William and Mary; and an M.Phil. in international relations and a Ph.D. in politics and international studies at St. John's College of the University of Cambridge.
Areas of Expertise
Maritime Security, Maritime Law, International Law, International Relations, Transnational Security, Transnational Organized Crime



Book Chapter

"What Went Wrong in Regulating Private Maritime Security," in forthcoming book by NATO Center of Excellence for Operations in Confined and Shallow Waters

Book Chapter

"Approaches to Piracy, Armed Robbery at Sea, and Other Maritime Crime in West and Central Africa," in Militarised Responses to Transnational Organised Crime: The War on Crime, Tuesday Reitano, Sasha Jesperson, and Lucia Bird Ruiz-Benitez de Lugo, eds.

2017

Report

Downstream Oil Theft: Implications and Next Steps

The Atlantic Council, 2017

Report

Downstream Oil Theft: Global Modalities, Trends and Recommendations

The Atlantic Council, 2017

Article

Examining Hybrid Maritime Threats

Cutting the Bow Wave, NATO Combined Joint Operations from the Sea, 2017

Article

Cooperative Security to Counter Cooperative Criminals

DefenceIQ, March 21, 2017

Article

From Sea Blindness to Wealth Blindness

Stimson Center National Security Forum, February 2017

Article

A Human Security Approach to Maritime Security in the Gulf of Guinea

Comparative Jurist, August 31, 2016.

Book Chapter

"The Montreux Document: The Legal Significance of a Non-Legal Instrument," in Civilians at War: Controlling Private Military and Security Contractors, Gary Shaub Jr. and Ryan Kelty, eds.

2016

Book Chapter

"Private Military Companies and the Jus ad Bellum," in The Oxford Handbook of the Use of Force in International Law, Marc Weller, ed.

2015

Article

Accountability for Armed Contractors

Fletcher Security Review, Winter 2015

Article

The Huffington Post, November 5, 2014

Article

Comprehensively Limited: NATO's Disconnected Approach to Security

War on the Rocks, October 30, 2014

Article

Maritime Security and the ICoC

Journal of International Peace Operations, November-December 2011

Article

Joint Criminal Enterprise Liability in the Iraqi High Tribunal

International Law Journal, Boston University, 2010

Articles and Op-eds:

Prosecuting Cultural Property Crimes in Iraq

Georgetown Journal of International Law, 2005