English | Français | Português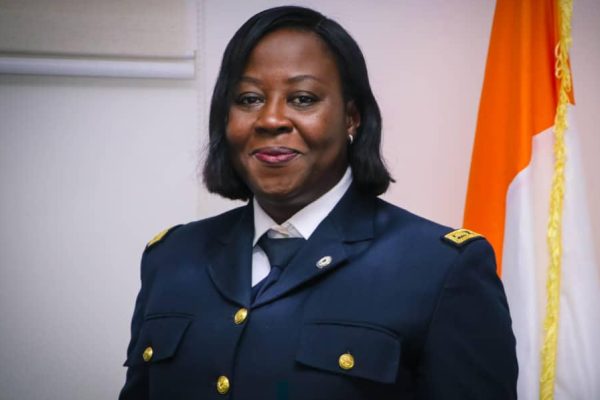 Lawyer by training and Chief Administrator of Maritime and Port Affairs, a graduate of the "Ecole Nationale d'Administration de Côte d'Ivoire"
Director of Administration and Legal Affairs at the Permanent Secretariat of the Inter-ministerial Committee for State Action at Sea (PRIMATURE)
Assistant Treasurer of the ACSS Côte d'Ivoire Alumni Chapter
What have you been doing since you attended your first program with the Africa Center?
Good professional career development. We've come a long way from Head of Service to Director.
Has the Africa Center helped sharpen or refine your skills and knowledge?
YES, the rich and varied syllabus, offered by the Africa Center for Strategic Studies, has enabled me to broaden my knowledge on Maritime Safety and Security (MSS) related issues and the fight against transnational crime in particular.
How would you describe your experience collaborating with the Africa Center on the issue of maritime security in the Gulf of Guinea?
Good collaboration and fruitful exchanges with the Africa Center for Strategic Studies through organization and participation in seminars and workshops organized in Côte d'Ivoire. This collaboration was halted by the emergence of COVID-19. After the pandemic, activities resumed with numerous virtual workshops. I am still waiting for face-to-face activities in Côte d'Ivoire or other places.
What, in your personal view, is/are the most pressing security concern(s) for the African continent, both now and in the future?
All subjects are urgent today, particularly those linked to maritime crime and the problems of democracy and governance with the re-emergence of coups in Africa.
Have you maintained relationships with anyone from the program, whether it be Africa Center staff, faculty, or fellow participants?
YES. With several Ivorian auditors, and members of ACSS Côte d'Ivoire Alumni Chapter. The same goes for some ACSS team members, especially Mr. TOZE. A visit to ACSS headquarters in Washington with a working session with the management team in June 2023 and a working session at the US Embassy in Côte d'Ivoire to revitalize activities.
Is there anything that you think the Africa Center should provide but doesn't?
ACSS covers all topical issues and fulfills its vocation. If I had a proposal, it would be to set up a specific syllabus for women, to get them more involved in the maritime sector.