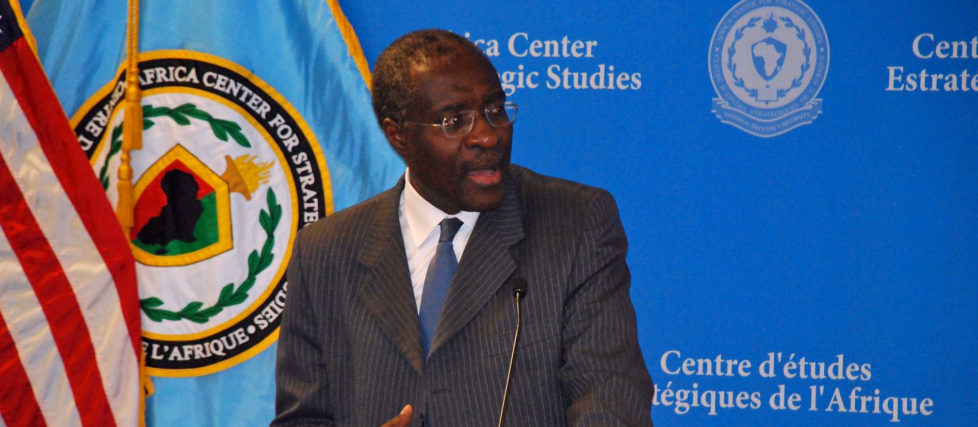 Africa Center Adjunct Faculty Member, Dr. Chris Fomunyoh, was honored with the "2015 Man of the Year" award for his philanthropic service to the underprivileged in Cameroon by The Guardian Post media group. Dr. Fomunyoh was selected for the honor by a vote of the newspaper's readers.
Dr. Fomunyoh has been a valued advisor and collaborator with the Africa Center for Strategic Studies since its inception in 1999. He has served as a facilitator and speaker at numerous Africa Center academic programs, mentoring hundreds of senior military and civilian security sector professionals across the African continent on topics such as civil-military relations, strengthening African security sector institutions, adapting the security sector to the continent's emerging threats, and countering violent extremism in a democratic society, among other topics. He has also been an advisor to the curricula development of multiple Africa Center academic programs for senior and next generation African security sector professionals.
Dr. Fomunyoh was also a leading contributor to the Africa Center's seminal Special Report, "Africa and the Arab Spring: A New Era of Democratic Expectations," which assesses the changing norms and influences affecting governance on the continent.
Related Resources