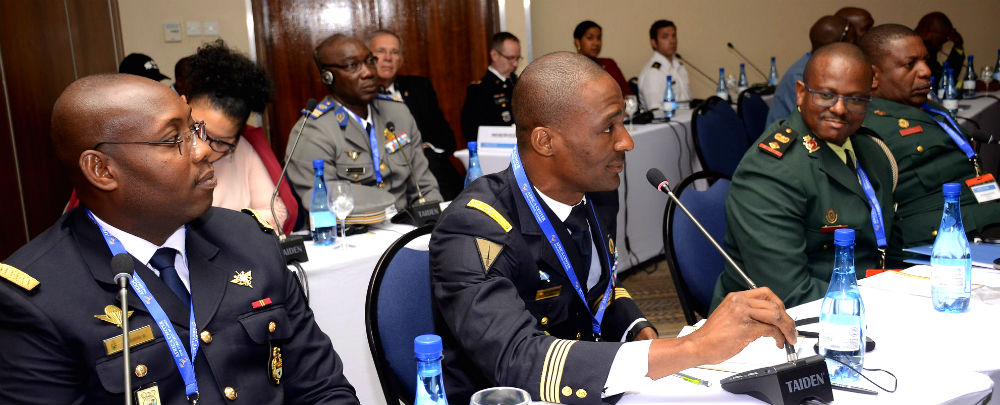 In February 2018, the Africa Center for Strategic Studies held a curriculum development workshop for the State Department's Africa Military Education Program (AMEP) in Gaborone, Botswana. During the four-day event, participants from nine countries shared experiences, analyze sound practices, and discussed approaches to designing case studies that could be used in professional military education. Plenary sessions focused on case study methodology and the case study writing process, and a curriculum development working group was established.
Associate Dean and AMEP Lead Ben Crockett and Senior Military Advisor Colonel Shannon McCoy represented the Africa Center, and Dr. Fred Kienle, a faculty member with the Joint Force Staff College, served as the workshop's academic lead. U.S. Ambassador Earl R. Miller, U.S. embassy staff, and Africa Center Community Members attended a reception for the group.
The Botswana delegation, which was represented by Deputy Commandant of the Botswana Defense Force Military Academy Colonel Keebine Kgakge, invited the workshop participants to visit the Botswana Defence Force Animal Awareness Park. This facility serves as the training ground where military personnel are familiarized with animals they may encounter while on anti-poaching patrols.
Photos of the event can be found on the Africa Center's Flickr page.