Senior Portuguese Representative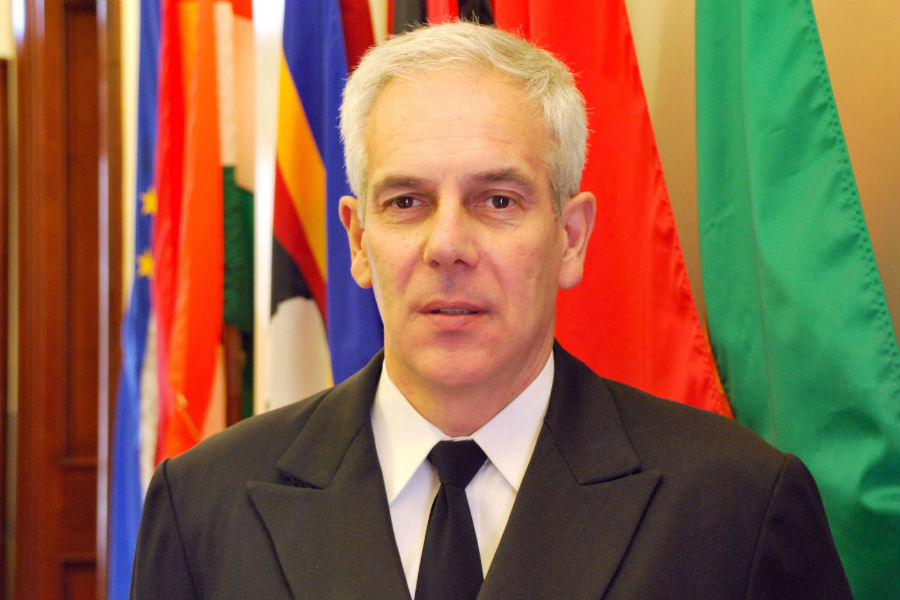 As senior Portuguese representative, Captain Joaquim Pacheco dos Santos serves as a liaison between the Africa Center and the Portuguese Ministry of Defense, coordinating exchanges on security-related Africa policy and scholarship. He also serves as a facilitator and speaker at Africa Center academic programs.
Prior to joining the Africa Center, Captain dos Santos served as executive assistant and adviser of the Angola Naval Academy Commander in Luanda. From 2015 to 2017, he was the Commander of the Marines School, and in 2017 served as Deputy Commander of the Portuguese Marine Corps. Additionally, Captain dos Santos served as Cadet Corps Commander at the Portuguese Naval Academy from 2010 to 2013, head of the psychology department at the Naval Academy from 2005 to 2010, and lecturer on organizational behavior at the Naval Academy from 2005 to 2010. Captain dos Santos was the Head of the Department of Organizational Behavior and Leadership Training from 2002 to 2005 and Commander of the Marine Corps Landing Craft Unit from 1999 to 2002
Captain dos Santos holds a Ph.D. in Management and Organizational Behavior from the Superior Institute of Work and Enterprise Sciences (ISCTE) in Lisbon and a master's degree in organizational behavior from the Superior Institute of Applied Psychology (ISPA) in Lisbon. Captain dos Santos has been an Invited Lecturer on Leadership, Motivation, and Corporate/Business Ethics at the ISCTE-IUL, University at Lisbon, since 2005. He had published several scientific papers on team leadership development and training.