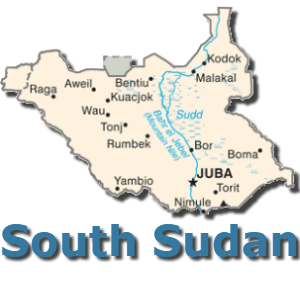 With more than one quarter of the population displaced in South Sudan, recovery from the current war requires a significant reset of the systems and structures through which safety and security are provided. The government security apparatus and opposition forces have used collective punishment, forced displacement and asset-stripping as part of the war effort. Large-scale recruitment efforts, including of children, the mobilization of ethnic militias, a multiplicity of conflict actors and easy access to weapons transfers have characterized a conflict in which ceasefires have been meaningless. The legitimacy of the government and their security services rests on overcoming the extreme levels of violence that have been enacted against the population and establishing substantive controls on the use of force. However, in the current context there are significant reasons why international support to a large-scale security sector reform (SSR) is unlikely to achieve this.
Pathways to Stability in South Sudan: Grappling with Three Scenarios
By Luka Biong Deng
Understanding Context, the Limits of International Intervention and the Necessity to Reframe Security Sector Reforms for Durable Stability in South Sudan
By Lauren Hutton
Durable Stability in South Sudan: What are the Prerequisites?
By Phillip Kasaija Apuuli
Confronting Key Challenges in Security Sector: A Practitioner's Perspective
By Kuol Diem
Security Sector Stabilization: A Prerequisite for Political Stability in South Sudan?
By Remember Miamingi
Taming the Dominant Gun Class in South Sudan: A Prerequisite for Stability
By Majak D'Agoot
Blurring the Lines: Ethnicity, Governance, and Stability in South Sudan

By Lauren Hutton
The Rule of Law and the Role of the Judiciary in Stabilizing South Sudan

By Godfrey Musila
Regional Dynamics in the Conflict in South Sudan and How Regional Actors Can Play a Role in Stabilization Efforts

By Luka Biong Deng
Decentralization as a Peacemaking Tool in South Sudan
By Paula Christina Roque