Senior French Representative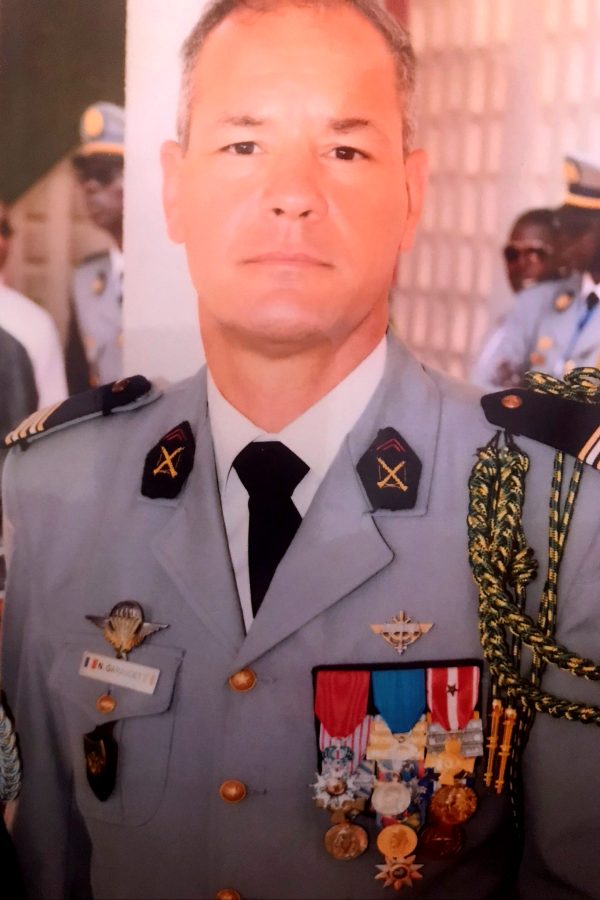 As the Senior French Representative, Lieutenant Colonel Nicolas Garaudet serves as a liaison between the Africa Center for Strategic Studies and the French Ministry of Defense. In this role, he coordinates exchanges on security-related Africa policy issues and serves as a facilitator and speaker in Africa Center academic programs. In addition, LTC Garaudet serves as the French liaison officer in the Global Integration Division- Joint Staff at the Pentagon within the strategy, plans, and policy section.
LTC Garaudet has considerable experience in operations, especially in Africa, the Middle East and Afghanistan. He has also worked extensively in cooperation with African partners at the tactical, operational, and strategic levels. Prior to joining the Africa Center, LTC Garaudet served as the action officer in the Department of Operations at the Joint Staff in Paris. From 2016 to 2018, he served in Dakar, Senegal, embedded in the Senegalese Joint Staff in the Senior Staff Military Education department.
Prior to his Senegal post, LTC Garaudet served as the J5 staff officer within the French Special Operations Command. During this post, he deployed on operations multiple times to Africa and the Middle East.
LTC Garaudet holds a degree in B.A. in economics from the University of Rennes (Brittany) and an M.A. in strategy and international affairs from the Joint Staff College in Paris.