Professeur associé en contre-terrorisme et contre-insurrection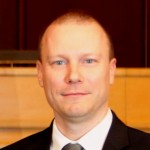 À titre de professeur agrégé et président de la Chaire académique sur les menaces transnationales et le contre-terrorisme, Dr Benjamin P. Nickels travaille en partenariat avec la société civile et les chefs de gouvernement africains sur des solutions de sécurité pour promouvoir les droits de l'homme, les valeurs démocratiques et les relations civilo-militaires. Il a travaillé avec des professionnels de la sécurité sur le terrain dans 21 pays africains et plusieurs nations européennes. La recherche du Dr Nickels se concentre sur le terrorisme et la lutte contre le terrorisme, la violence politique et la sécurité humaine dans le Sahel, en Afrique du Nord, et dans la Corne de l'Afrique, et aussi sur la coopération de la sécurité en Afrique et le rôle des États-Unis, de l'Europe et d'autres acteurs internationaux. Il est membre du comité de rédaction du Journal de l'université des Marine Corps et contributeur sur la sécurité du Sahel et de l'Afrique du Nord pour Sada, un journal de la Fondation Carnegie pour la paix internationale.
Avant de rejoindre le Centre de l'Afrique, Dr Nickels était membre du corps professoral au Consortium National pour les études sur le terrorisme et les réponses au terrorisme « National Consortium for the Study of Terrorism and Responses to Terrorism », où il a analysé les impacts des campagnes de lutte contre le terrorisme contre Al-Qaïda au Maghreb islamique, le terrorisme national au Royaume-Uni et d'autres menaces.
Maîtrisant parfaitement le français et familier avec l'arabe, Dr Nickels a donné des conférences en français et en anglais dans des réunions de gouvernement, des instances internationales et des établissements universitaires, tels que Georgetown et Harvard.
Dr Nickels a reçu de nombreuses récompenses académiques, notamment une bourse Fulbright au Maroc et une bourse de Chateaubriand en France. Il est titulaire d'un doctorat avec distinction en histoire de l'Université de Chicago (É.-U).



Article

Mozambique's Next Step in Countering Violent Extremism

October 5, 2018

Book Review

On Algeria Modern: From Opacity to Complexity by Luis Martinez and Rasmus Alenius Boserup, eds.

Marine Corps University Journal, 9:2, Fall 2018 (forthcoming)

Article

Foreign Technology or Local Expertise? Al-Shabaab's IED Capability

CTC Sentinel, November 27, 2017

Remarks

"Maghreb Roundtable: Between Jihadi-Salafism and Local Conflict: Evolving Security Threats in the Maghreb and Sahel"

Center for Strategic and International Studies, July 18, 2017

Remarks

Outlook for Terrorism in Africa

Security Challenges in Africa: Review of 2016 and Outlook for 2017, April 2017

Encyclopedia Entry

"Boko Haram" in African Religions: Beliefs and Practices through History, Douglas H. Thomas and Temilola Alanamu, eds.

2017

Article

Africa's Pastoralists: A New Battleground for Terrorism

Africa Center for Strategic Studies, January 11, 2017

Book Review

On Al-Shabaab in Somalia: The History and Ideology of a Militant Islamist Group, 2005–2012, by Stig Jarle Hansen

Dynamics of Asymmetric Conflict: Pathways toward Terrorism and Genocide, 8:3, 2015

Article

Chad: A Precarious Counterterrorism Partner

CTC Sentinel, April 30, 2015

Article

South Africa Falling Short in Counterfeit Medicines Fight

IPI Global Observatory, March 16, 2015

Article

Algeria's Role in African Security / دور الجزائر في الأمن الأفريقي

Sada: Middle East Analysis, Carnegie Endowment for International Peace, April 3, 2014

Article

Pitfalls for Libya's General Purpose Force / تحديات تشكيل قوة للأغراض العامة في ليبيا

Sada: Middle East Analysis, Carnegie Endowment for International Peace, October 10, 2013

Article

Mali's Regional Ramifications / مالي والتداعيات الإقليمية

Sada: Middle East Analysis, Carnegie Endowment for International Peace, June 6, 2013

Policy Paper

Analysing the Crisis in the Sahel

Geneva Centre for Security Policy, March 25, 2013

Article

Morocco's Engagement with the Sahel Community / المغرب ينخرط في تجمّع دول الساحل

Sada: Middle East Analysis, Carnegie Endowment for International Peace, January 3, 2013

Encyclopedia Entry

"Somalia: Operation Restore Hope and Operation Gothic Serpent (1992–1993)" in Counterterrorism: From the Cold War to the War on Terror; Volume Two: 21st Century Global Counterterrorism Measures, Frank Shanty, ed.

2012

Encyclopedia Entry

"Task Force 777 (Egypt)," in Counterterrorism: From the Cold War to the War on Terror, Volume Two, Frank Shanty, ed.

2012

Book Chapter

« Avancer des réponses stratégiques contre Al-Shabaab » in Les Défis politiques et stratégiques en Somalie, Dr. Amandine Gnanguenon, ed.

2012

Book Review

"Reflections on Violence" on Violence: Six Sideways Reflections, by Slavoj Žižek

Dynamics of Asymmetric Conflict: Pathways toward Terrorism and Genocide, 2010

Essay

"France and Algeria at War: Nation, Identity, and Memory" on The Invention of Decolonization: The Algerian War and the Remaking of France, by Todd Shepard; Francis Jeanson: A Dissident Intellectual from the French Resistance to the Algerian War by Marie-Pierre Ulloa; and History and the Culture of Nationalism in Algeria by James McDougall

History: Reviews of New Books, 2010

Book Chapter

"Terror, Trauma, and Text: Writing Counterrevolution in Colonial Algeria" in Culture as Text, Text as Culture, Elodie Lafitte, Christina Wall, and Mary Cobb Wittrock, eds.

2010

Encyclopedia Entry

"Al-Qa'ida in the Islamic Maghreb" in The Encyclopedia of Modern Middle East Wars: The United States in the Persian Gulf, Afghanistan, and Iraq Conflicts, Specter C. Tucker, ed.

2010

Book Review

On Terrorism in the Maghreb: The Transnationalisation of Domestic Terrorism, by Anneli Botha

Perspectives on Terrorism: A Journal of the Terrorism Research Initiative, May 2010

Encyclopedia Entry

"Qadaffi, Muammar al- (b. 1942)" in The International Encyclopedia of Revolution and Protest: 1500 to the Present, Immanuel Ness, ed.

2009

Book Review

On Urban Guerrilla Warfare, by Anthony James Joes (in French)

The Journal of Conflict Studies, 2008

Book Review

On Fear: The History of a Political Idea, by Corey Robin

Perspectives on Political Science, Summer 2008

Dissertation

Unsettling French Algeria: Settlement, Terror, and Violence in the French-Algerian War (1954–1962)

2007






La tidianiya et les confréries sont des vecteurs de paix pour le Sénégal

SenePlus, December 22, 2015

Islamic State's Gains Bolster Chad's Security Role in Africa

Bloomberg News, June 15, 2015

Famine and Climate Change Are Making Africa a Terrorist Tinderbox

VICE News, July 25, 2014

How Not to End Violence in a War-Torn Land

The Nation, April 15, 2014

Understanding the Causes of Violent Extremism in Africa / Comprendre les causes de l'extrémisme violent en Afrique de l'Ouest

IRIN News, May 10, 2014

Ethiopia: Technology Sees al-Shabaab Emerge to Become a Regional Terrorist Threat

The Africa Report, February 25, 2014

A Guide to Understanding Terrorism

Epoch Times, April 9, 2013

Terror Haven in Mali Feared after French Leave

The New York Times, March 17, 2013