Visiting Fellow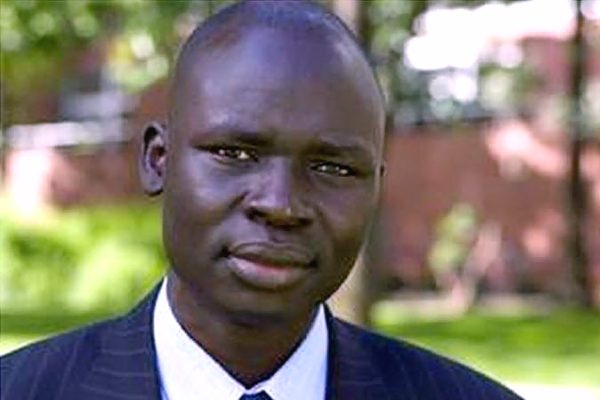 As a Visiting Fellow, Peter Biar Ajak supports the Africa Center's Emerging Leaders academic programs and advises on engaging the rising generation of African security sector leaders across the Africa Center's activities. He also contributes to the Africa Center's academic programming and research on national security strategy development and managing security resources and advises on megatrends shaping the African security landscape in 2030.
Prior to joining the Africa Center, Dr. Ajak served as a political economy analyst for UNICEF, the co-country director and senior advisor in South Sudan for the International Growth Centre, and the in-country economist for the World Bank and Coordinator of Policy and Strategy in the Office of the Minister of National Security in the Office of the President of South Sudan. Additionally, Dr. Ajak founded the Juba-based Center for Strategic Analyses and Research and South Sudan Wrestling Entertainment, a private company that uses the indigenous sport of wrestling to promote peace and reconciliation among the tribes of South Sudan.
In addition to being an Africa Center alumnus, Dr. Ajak received a B.A. in economics from LaSalle University and a Master of Public Administration in international development from Harvard University's John F. Kennedy School of Government, where he was also a Public Service Fellow. He earned his PhD in Politics and International Studies from the University of Cambridge, Trinity College.
Areas of Expertise
Development, Economics, Managing Security Resources, National Security Strategy Development, Peace and Reconciliation, Political Economy, South Sudan